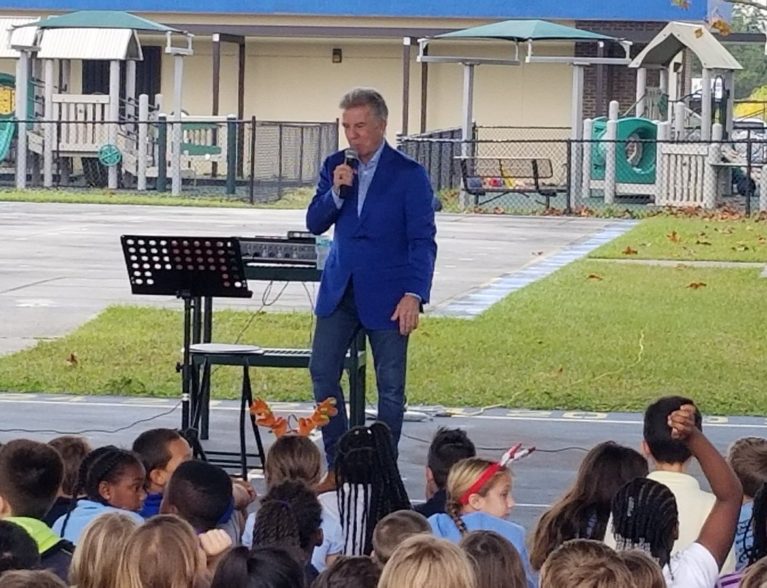 INDIAN RIVER COUNTY — Every child should talk to their parents about having a safety plan in case of an emergency, said television personality and victim rights advocate John Walsh.
Walsh, known for hosting the America's Most Wanted program on FOX, talked with local elementary students about what they should do if approached by a child abductor or being lost in a public place.
"It's not often you get a celebrity with so much knowledge and experience to talk to the kids," said Pelican Island Elementary School principal Chris Kohlstedt. "Some kids walk alone to school…there are several predators in the area. Parents should walk with (their kids) or have a plan just in case an emergency happens."
Walsh, who now appears on "The Hunt with John Walsh" series on CNN, experienced his own trauma after his 6-year-old son, Adam, was abducted and murdered in 1981. That experience led him to becoming an advocate in helping to find missing and exploited children.
In 1988, Walsh became the host of America's Most Wanted, the longest-running crime reality show in FOX's history. The show ran until 2012.
Walsh spoke to about 250 students about 9:30 a.m. Thursday at a basketball court toward the back of the campus, Kohlstedt said. The children, who are in second through fifth grade, were receptive to Walsh and asked him questions.
Parents also were in attendance.
"The goal was for the kids to have a family plan, but ultimately it's the child's responsibility to take action if they are alone," Kohlstedt said.
Walsh spoke to students about how they can protect themselves against child abductors. Children should avoid these types of potential child abductors.
A stranger who pulls up in a car and asks the child for directions
A stranger who who touches the child
A stranger who asks the child to help search for a lost pet
A stranger who offers the child candy…and more
If approached by a potential abductor, the child should run the other way and yell. If the abductor catches the child, the child should try to fight that abductor off and get away, Walsh said.
If the child can't get away, law enforcement officials will search for that child, Walsh told the students.
Walsh told students they should be cautious and use the buddy system if they're in a big area. If a child gets lost in a building, that child should stay inside, Walsh said.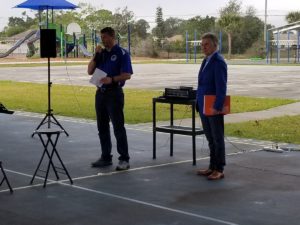 Lost children in public places should have a plan where they meet back up with their parents at a certain spot, such as a Ferris wheel at a fair. The plan should be set before the family leaves from their home.
Walsh said that "bad" people also can be in the child's own family. If anyone touches the child inappropriately, then that child should notify an adult or law enforcement.
Walsh also warned students of the dangers of child predators stalking children through the internet and finding them through their online profiles.
Assistant principal Theresa Wagner invited Walsh to discuss safety with students and looks forward to his return in the future to address internet safety.