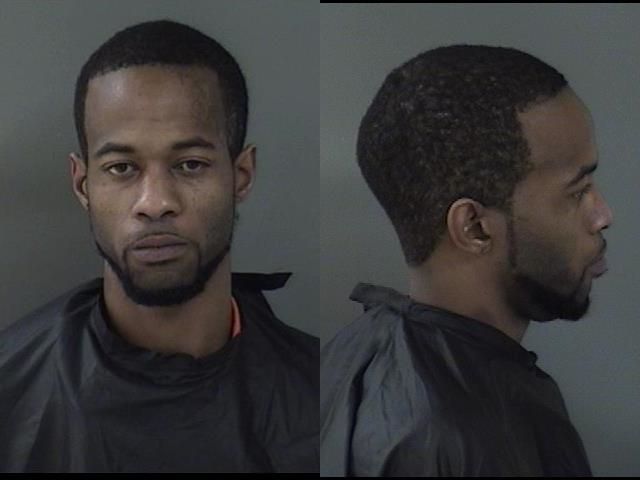 INDIAN RIVER COUNTY — A UPS worker is accused of trying to steal two iPhone X's that were supposed to be delivered to customers that same day, deputies said. The phones are worth $2,400 total.
Sherraud Deon Jones, 25, of the 500 block of 8th Manor, Vero Beach, was charged with two counts of grand theft. He is being held at the Indian River County Jail without bond.
Deputies got a phone call from a loss prevention officer around 6:30 a.m. Monday from the UPS Customer Center, 4555 41st Street. The loss prevention officer told deputies cell phone products that were supposed to be delivered to businesses and homes were coming up short within the past few weeks.
She said it always happens to be the same offloading dock that comes up short on the days Jones, an employee, works. The loss prevention officer, who became suspicious, told deputies she hid on the exterior of the building to observe Jones' work.
She saw Jones come down from the dock with two UPS boxes, put them behind a tire rack and then go back to work, deputies said. The two boxes each contained an iPhone X valued at $1,200.
The loss prevention officer contacted deputies, and a deputy waited across the street for Jones' ride to pick him up from work.
After Jones' ride, a Nissan, drove into the parking lot, the deputy activated his emergency siren and drove in front of the car, deputies said. The deputy said he saw Jones walking to the Nissan and trying to hide two UPS boxes inside of his jacket.
The deputy told Jones to put his hands behind his back, which is when both boxes fell from Jones' jacket, deputies said. Deputies spoke with the two customers whose names, addresses and phone numbers were on the boxes.
The customers told deputies they didn't give anybody permission to pick up their phones from the UPS center. Jones was arrested and taken to the county jail for booking.