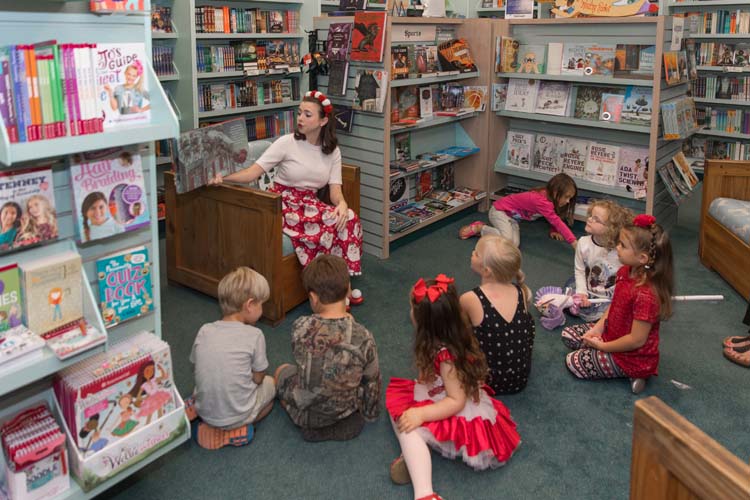 With 'visions of sugar plums dancing in their heads,' boys and girls gathered at the Vero Beach Book Center for its annual Holiday Open House, eager for a visit with the big man himself and an afternoon of seasonal stories, songs and crafts.
Miss Erin, adorned in a Santa skirt and snowball-topped ruby red slippers, helped the children welcome jolly old Saint Nick with a rendition of "Here Comes Santa Claus," and patient staff members kept everyone busy as they waited their turn to regale Santa with stories of their good behavior and suggestions for his Christmas Eve visit.
Santa held court sitting upon a hand-carved Throne made by a former employee and bequeathed to the Book Center, ensuring that good boys and girls for years to come would have a sturdy perch for their turn on the coveted knee.
Photos by: Denise Ritchie
Click HERE to see more or buy photos