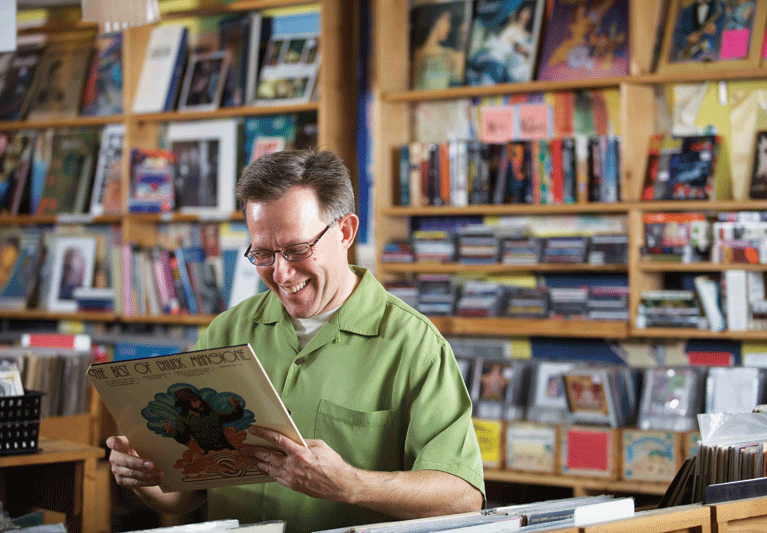 Fabulous recordings are wonderful, but they'll never replace a live concert. So says Christopher Confessore, the music director and maestro of the Brevard Symphony Orchestra, as he looks ahead to new repertoire and new artists in the balance of the 2017-2018 season.
"It's a living thing," he said. "No two performances of the same concert are the same.
The audience impacts the performance and vice versa. Being with others amplifies the experience – just as important."
Confessore speaks for more than just his Melbourne and Vero Beach audiences.
Along with leading the BSO, Confessore is resident conductor and principal pops conductor for the Alabama Symphony Orchestra as well as select conductor for Epcot Center's seasonal Candlelight Processional.
Although the BSO seasons begin officially at their free July 4th Symphony Under the Stars performance, there are still plenty of concerts designed to please. They run from January to April at the King Center, where BSO serves as resident orchestra. Three of the four remaining concerts will also be performed at Vero Beach's Community Church as part of the Indian River Symphonic Association's season. (And this year is a banner year for that group: Apart from the BSO concerts, IRSA is hosting violinist Pinchas Zukerman performing with and conducting London's Royal Philharmonic Orchestra Feb. 12; and on March 23, violinist Joshua Bell performs with and conducts the chamber orchestra, Academy of St. Martin in the Fields.)
In addition to well-known pieces by Mozart and Beethoven, the BSO repertoire this season includes a couple of pieces and programs that the orchestra has never presented before.
"We always try to give the audience a mix of familiar pieces as well as pieces that are new to many of them," Confessore said. "But we feel that they will love them all equally."
The Jan. 13 concert features pianist Natasha Paremski performing the Ludwig van Beethoven Piano Concert No. 5 "Emperor." Also on the program are Jean Sibelius' "Valse Triste" and Felix Mendelssohn's Symphony No. 3 "Scottish."
"This is a program of much more familiar works, composers who we feature often," Confessore said. "And Natasha Paremski is a great new artist, an international super star. We're excited to have her."
The February concert is the annual BSO Pops concert and it is also slated for Vero's Community Church. This year, it features Michelle Amato who will perform a number of big Broadway tunes. It also serves up a 100th birthday tribute to the great American composer Leonard Bernstein, who composed music for "West Side Story" and "Candide." There will also be music from "Hamilton" and George Gershwin's "An American in Paris," which had a much ballyhooed revival recently at Lincoln Center.
Amato, who lives in Orlando, toured with international singing sensation Yanni as one of his solo vocalists.
The March concert, also scheduled for both Melbourne and Vero venues, brings back violinist Paul Huang who stunned BSO audiences two seasons ago with his electrifying virtuoso performance. This time, he will perform the Samuel Barber Violin Concerto. Also on the program are Franz Schubert's Rosamunde Overture and Antonin Dvorak's Symphony No. 6.
"He's one of the finest violin soloists we've ever had," Confessore said. "You can tell when something is extra special. There's an extra bit of electricity."
The season's subscription series ends in April with a big concert that brings new works to the BSO audiences – Bohuslav Martinu's "Memorial to Lidice" and Sergei Prokofiev's Symphony No. 5. The guest artist will be clarinetist Bharat Chandra who will perform Wolfgang Amadeus Mozart's Clarinet Concerto.
The Martinu and Prokofiev works are a first for the BSO. The Martinu piece was written for victims of a 1942 massacre in the Czech village of Lidice. The Prokofiev symphony was written at the end of World War II, within one year of the Martinu piece. Its tone has a "more optimistic vision for the future," Confessore said.
This also marks the first time Chandra, the clarinetist, will appear with the BSO. But as a guest conductor for the Sarasota Orchestra, Confessore has had the opportunity to work with before with Chandra, who is Sarasota's principal clarinetist.
While bringing in world class musicians to perform exciting works, the Brevard Symphony Orchestra also looks to grow its audience base.
To that end, it offers free membership in something called its BSO Kids Concert Club. Open to students in 4th through 12th grades, members can get discounted tickets.
There is also a "Full House" perk available to season subscribers; they can bring new patrons to the Jan. 13 performance for $10 a ticket.
And, if you get there early enough, you can enjoy a "Concert Conversations with Christopher Confessore" which are lively, fun and informative. They begin 40 minutes before the concert.
The remaining concerts for this season's subscription series are:
Sibelius, Beethoven and Mendelssohn with pianist Natasha Paremski, Jan. 13 at 2 p.m. and 8 p.m.;
BSO Pops! Broadway Our Way, with guest vocalist Michelle Amato, Feb. 3 at 2 p.m. and 8 p.m.;
Schubert, Barber & Dvorak, with violinist Paul Huang, March 3 at 2 p.m. and 8 p.m.;
Martinu, Mozart & Prokofiev, with clarinetist Bharat Chandra, April 14 at 8 p.m.
All concerts are held at the King Center for the Performing Arts, 3865 N. Wickham Rd., Melbourne, 321-242-2024. The Vero concerts are at Community Church at 1901 23rd Ave., Vero Beach. Call 772-778-1070 for ticket information.