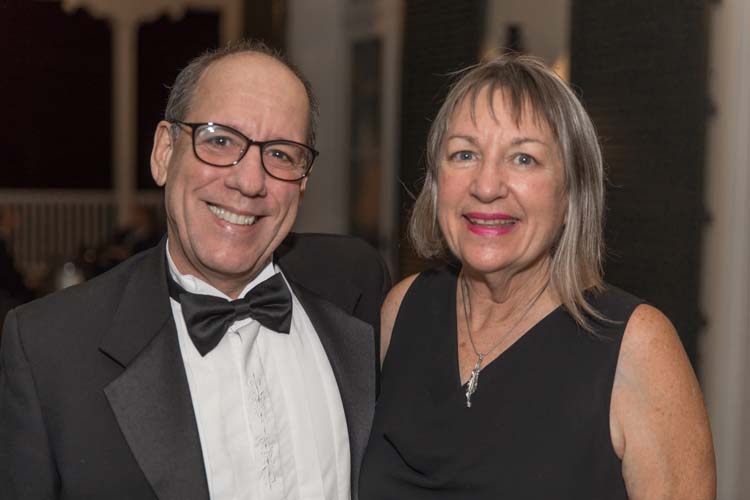 Acclaimed classical guitarist Miguel Bonachea captivated his audience at a recent fundraising concert at the Marsh Island Clubhouse to benefit Stouthouse, a not-for-profit artist residency founded by Quentin Walter to preserve the home and legacy of her late husband, Weldon J. Stout.
Prior to the concert, guests enjoyed an assortment of delectables and wine, perused silent-auction items and purchased raffle tickets for a sterling silver, amethyst and abalone bracelet donated by Robert and Teresa Nilsson, owners of Allure on Ocean Drive. Raffle tickets will continue to be sold until the Feb. 10 Sebastian Art Studio Tour, when the winner will be drawn.
Nestled in the woods of a private Sebastian enclave near the Indian River Lagoon, Stouthouse was designed and built by Stout in the mid-1980s and showcases several of his works, including stained-glass installations and original oil paintings. The residence also features the Seth Theolonius Alvin Foster Art Collection of pieces by artists from around the world and locally, including some of Walter's own.
Funds from the benefit concert and raffle will go toward a stipend for the next artist-in-residence, New Jersey musician/songwriter Peter Myers. Winner of the 2013 Jersey Acoustic Music Awards Top Folk/Americana Act for his "Jigsaw Monet" CD, Myers is now working on a third CD titled "Family Portrait."
"I first heard Peter when he came down to visit his brother Geoffrey Myers, a sculptor, painter and musician. He's a neighbor of Stouthouse," said Walter. "He's going to be composing new songs and I believe he's also working on a book."
Myers follows in the footsteps of previous resident artists: Sebastian musician Alesandra Valenzuela; Ulf Enhorning, a Swedish painter and musician; Nashville portrait artist Kyle Baker; and Cuban contemporary artist Manuel Ojea.
"Kyle Baker is now in Hanoi teaching English and he has a studio there," said Walter. "Manuel is now in Spain. All the former artists-in-residence really appreciate the time they had here and they keep in touch. They're very grateful and appreciative being able to concentrate on their talent and work without having to deal with everyday stuff."
Walter hopes to eventually construct an environmentally sustainable, solar powered studio on the property, which she describes as magical, adding, "I have a couple of Geoffrey's sculptures on loan and we have two native gardens we're working on that are doing really well."
For more information visit stouthousewhereartistscreate.org.     
Photos by: Denise Ritchie
Click HERE to see more or buy photos