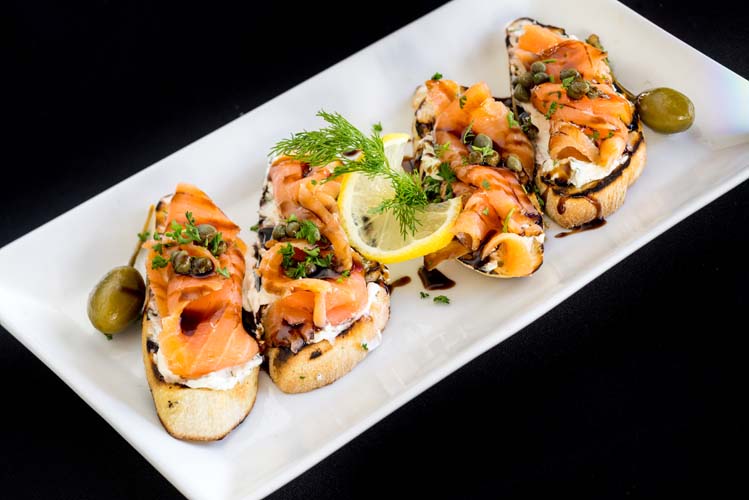 There's good news at Maison Martinique, the onetime premier island dining spot where good news has been in short supply in recent years.
After years of trying, with only limited success, to emulate the French haute cuisine of the late chef Yannick Martin, the restaurant finally has decided to go in a different direction and feature a more contemporary American cuisine with a Caribbean flair.
That would seem to make compelling sense in a restaurant housed in a boutique hotel with the name Caribbean Court.
And the good news is that a visit to Maison Martinique last week, only a short time after the new menu (and a new chef) had been put in place, found the preparation of the dishes up to the high standard people once expected of this classy restaurant.
With escargots no longer on the appetizer menu, for starters on this evening my husband chose the bacon-wrapped smoked sea scallops ($13), I decided to go with the beet salad ($13), and our companion opted for the seared blackened ahi tuna ($18).
The beet salad was an extremely tasty mix of field greens, served with a raspberry orange vinaigrette and fresh fennel, with roasted beets, heirloom tomatoes, and roasted red peppers.  Our companion's dish was a beautiful array of perfectly seared rare tuna accompanied by Asian coleslaw, with a choice of peanut sauce, wasabi, and sweet soy.
But my husband's two jumbo scallops were simply gorgeous, smoked and grilled to perfection, wrapped in Applewood bacon, and served with a cucumber salsa tossed in a sweet chili sauce. Amazing.
Then for entrees, we decided to forgo the highly recommended prime rib, and I ordered the sea scallops ($38), my husband had the blackened swordfish ($32) and our companion picked the veal marsala ($30).
My pan-seared diver scallops, finished off with a touch of a honeyed beurre blanc and bacon, were served with a parmesan risotto, and accompanied by haricot verts.   Our companion's tender slices of veal were served in a marsala sauce with a touch of cream atop parmesan risotto, and again accompanied by fresh veggies.
My husband's swordfish, absolutely perfectly prepared, was drizzled with a cilantro lime sour cream, and accompanied by a rice pilaf, roasted corn salsa, and the haricot verts.
For dessert, we shared an order of Caribbean-style pineapple and banana coconut bread pudding ($10) and a slice of New York-style cheese cake with chocolate ganache and pecans ($12), and my husband finished with an espresso ($4.50).
Dinner for two, with a couple of glasses of wine each, would run about $150 before tax and tip.
Our server, Steven, was extremely attentive, and toward the end of the evening the new chef, Glenn Schmitt, came out of the kitchen to see how we had enjoyed our meal.
"There's really going to be some great things here," he said.  "When I came, I said, 'We've got this beautiful Caribbean hotel.  Let's go Caribbean here. And the French stuffy stuff is out the window. We're going to do fine dining with a Caribbean flair.'
"But there are still a couple of dishes on the new menu that are taken from the past. We're going to take baby steps as we add Caribbean – like a Caribbean Chateaubriand for two with a nice orange sauce, grilled pineapple, grilled fruit – but I'm excited about it, I really am," he concluded.  So are we.
I welcome your comments, and encourage you to send feedback to me at tina@verobeach32963.com.
The reviewer dines anonymously at restaurants at the expense of Vero Beach 32963.  
Maison Martinique
Hours: Wednesday – Saturday, 5 – 9 p.m.
Beverages: Full bar
Address: 1601 South Ocean Dr., Vero Beach