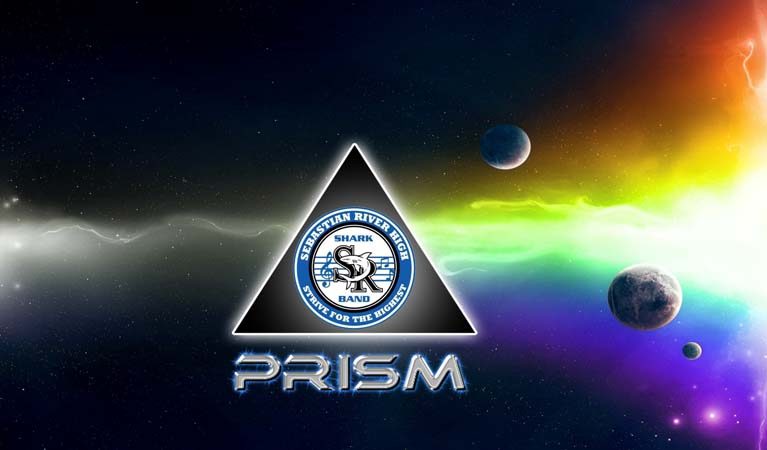 Fine Art this Saturday: Ahh, The Season. So exciting every year, and so richly filled with art in its many forms and fashions. Among these is the Sebastian River Art Club's annual schedule of fine art shows in one of the prettiest riverside locations in the county, Sebastian's Riverview Park. Kicking off the 2017-2018 monthly November-to-April Art by the River Fine Art Show season this Saturday, club members will bring their works for display (and purchase) along the park's winding, oak-shaded pathways.
If you have not attended one of these shows, you might find yourself very pleasantly surprised at the variety and artistry you'll discover. Media include pottery, wood carving, painting, art glass, sculpture, jewelry and mixed media. The artists are a fun bunch, as well, and they'll be there, happy to chat with you. The show is free; hours are 10 a.m. to 4 p.m.; rain date is Sunday, Nov. 26, same hours. The club, BTW, just turned 80 this past October. Its home base, class/meeting rooms and galleries are located at 1245 Main St., Sebastian, next to City Hall, and are open Tuesdays, Thursday and occasional Saturdays, 11 a.m. to 3 p.m.
Sebastian River High School's big, annual Prism Concert is coming this weekend. I never cease to be amazed and heart-warmed at the musical abilities of our young people, and the Prism Concert, this Thursday through Sunday, is one of the very best showcases for these talented kids and the school music department's big, annual fundraiser, under the direction of Ashby Goldstein, the school's director of bands and Fine Arts Department chair. The concert's name was chosen because, explains the show promo, "the word 'prism' is symbolic of what happens when a single ray of light hits a glass prism and reflects in multiple beautiful individual color bands." Although groups of student musicians and dancers perform during the school year, the Prism Concert provides an opportunity to showcase smaller groups and individual presentations of music and dance, with the Concert Bands, Jazz Band, Flag and Dance Line, and the SRHS Choral Program. Holiday themes and comedy will be part of the evening as well. Be sure to tuck some tissues into your pocket or purse because the Grand Finale will feature the full chorus, the adrenaline-stirring drum line and the entire 250-member Marching Sharks Band. I get shivers just picturing it. Prism Concert shows will take place at the school's Performing Arts Center Thursday and Friday at 7 p.m.; Saturday at 2 p.m. and 7 p.m.; and Sunday at 2 p.m. Tickets are $25 and $30 for upper mezzanine; $15 and $20 for lower mezzanine; $5 for students under 18 (Sections A and D only). The Prism Concert is always a great way to start the holiday season with your family.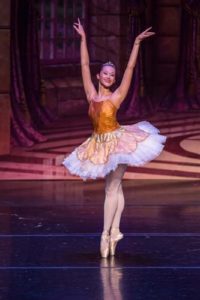 The 10th annual Vero Classical Ballet presentation of the treasured Christmas classic, Tchaikovsky's Nutcracker Ballet, will offer two fully staged performances this Saturday at the VBHS Performing Arts Center. The young dancers have been in rehearsal for months and months, and there is a great deal of extra excitement this year because the ballet will have a live orchestra for the first time. Brought together specifically for this glittering presentation will be professional musicians from several counties and advanced student musicians, under the baton of VBHS Orchestra Director Matt Stott, who studied conducting at Julliard, and has overseen the VBHS orchestral  program grow from six to more than 150 orchestral musicians; and the school's orchestras have consistently been rated 'Superior' by the Florida Orchestra Association at both district and state levels. Tickets are $11 to $22. Show times are 2 p.m. and 7 p.m.
Christmas (and music) will be in the air and S. Claus has plans to swoop in for a little pre-Christmas ho-ho this Friday during Vero's popular Downtown Friday Street Party, smack in the heart of the Historic Downtown District at 14th Avenue and 20th Street (aka State Road 60). This family- and pooch-friendly event is free, and there's always a nice balance of food, beverages, shopping, gallery browsing and dancing opportunities, all to the live music of the band-du-mois. Bringing the music this month will be Collins and Company. The party's from 6 p.m. to 9 p.m.
The works of artists Judy Stach and Ruth Martin are inspired by the out-of-doors and are currently displayed at Gallery 14 in the exhibition "Coastal Living, A Different Perspective – Impressionist Realism." A New Jersey  native, Stach is founder of the Plein Air Painters of the Jersey Coast, and winters in Vero. Her seascapes and landscapes come alive with romping children, sailboats skimming the waves and gardeners lovingly tending flowers. Vero Beach artist Martin pulls inspiration from Canada's lakes and Florida's ocean and waterways.