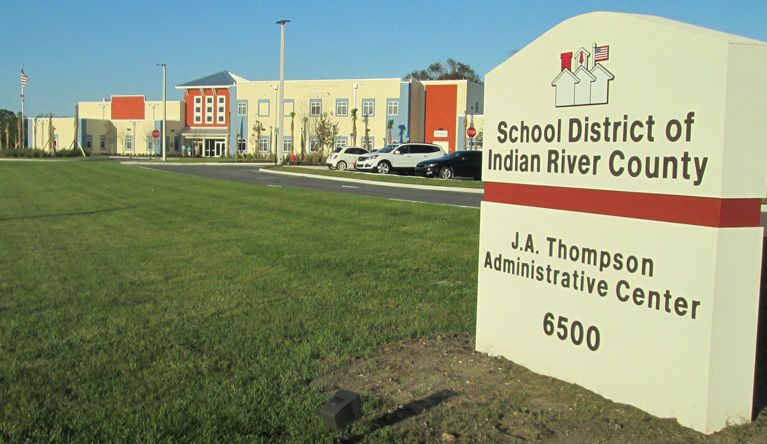 The School Board jumped the gun when it filed a petition in U.S. District Court this summer, claiming it had met some of the requirements of a desegregation order first imposed on Indian River County schools in the 1960s and seeking partial relief from federal oversight.
Last Thursday, Nov. 9, U.S. District Judge Kathleen Williams ordered the School Board's petition for "partial unitary status" held in abeyance, agreeing with the NAACP that mediation is required before the two parties argue their case in court.
Williams also rejected the School Board's bid to hand-pick a mediator and granted the NAACP's request that she appoint a federal judge to fill that role.  Senior U.S. District Judge Donald Graham was assigned to "enter a separate order regarding the time, place and procedures governing mediation."
Events leading up to Williams' rebuke of the School Board began on July 31, when the board filed its paperwork with the U.S. District Court in Miami.
The court assigned the case to Williams, who in turn assigned pre-hearing discovery matters to U.S. Magistrate Judge Shaniek Maynard in Fort Pierce, saving local parties a lot of driving.
In August and September, the NAACP disputed the School Board's claims it has sufficiently increased African-American staff levels and equalized treatment of black and white students to be released from federal oversight in those areas. The School Board answered back and the two sides were set to go through the discovery process over the winter and then appear before Williams in the spring.
That course was sidetracked when the NAACP hired an additional legal firm in September.
That firm, K&L Gates of Miami, filed a motion claiming that the desegregation order requires the two parties go to mediation before taking court action.
K&L Gates asked Williams to "hold in abeyance" the School Board's petition for partial unitary status until mediation is complete, and that she assign a U.S. Magistrate Judge as mediator.
In its response, the School Board's legal team said the order requires "mediation techniques," not "formal mediation," but agreed to mediation, just the same, and asked Williams to assign Peter Grilli of Tampa as the mediator "because he has significant experience in mediating school desegregation matters and is located in Florida."
Grilli mediated various aspects of the Pinellas County School Board desegregation order, which also dates back 50 years and has been in contention since 1999. He charges $360 an hour for mediation, preparation and travel time, according to his website, expenses that would be borne by taxpayers.
Williams decided against the School Board in all regards, saying that mediation is indeed mandatory and appointing a judge, not Grilli, as mediator.
The School Board is represented by their contract-attorney Suzanne D'Agresta of Orlando-based Garganese, Weiss & D'Agresta and by John Borkowski of Chicago-based Husch Blackwell, a firm specializing in desegregation cases.
The NAACP is represented by David Honig of the self-named Washington, D.C. firm; Samuel Bookhardt of Miami-based Broad and Cassel; and Paul Hancock, Caitlin McCullough and Olivia Kelman of Miami-based K&L Gates.