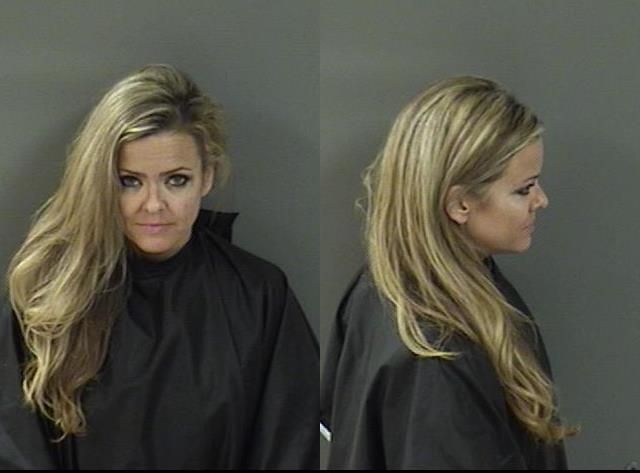 VERO BEACH — When a drunk woman turned down an Uber ride to her home and instead decided to drive her own vehicle, she crashed into a ditch near Indian River Boulevard, police said. The Uber driver and the woman's friend followed her vehicle from a distance to see if she got home safe.
The woman's blood alcohol content level was twice over the legal limit, according to authorities.
Jennifer Lynn Tipton, 43, of the 4900 block of 63rd Place, Vero Beach, was charged with driving under the influence. She was released Wednesday from the Indian River County Jail on $1,000 bail.
The 32-year-old Uber driver said he got a ride request Tuesday night from a woman at the Riverside Cafe bar, 3341 Bridge Plaza Drive, Vero Beach. The woman's friend had called an Uber for Tipton; both were drinking at the bar.
But, Tipton refused to get in the Uber, said she needed her truck and that she was just fine.
"She couldn't walk. Her motor functions were impaired," the Uber driver said. Tipton got in her truck and drove off. Her friend got inside the Uber with the driver and they followed Tipton.
The Uber driver said the westbound truck was traveling at a high rate of speed on the Barber Bridge and accelerated downhill in the far right hand lane. He saw Tipton miss the northbound turn onto Indian River Boulevard and continue across the intersection into the ditch.
When the Uber driver reached the end of the intersection, he got out of his vehicle, looked around in the woods and saw the front door of Tipton's truck was in a swamp.
"She had hit the curb, went airborne and ended up in the swamp," the Uber driver said. "Twigs had pierced her windshield."
Tipton's truck was tangled in the woods with tree branches all around the vehicle, police said. Tipton was crying and said "get me out," according to the Uber driver.
Officers arrived at the scene soon after and were able to remove Tipton from the swamp. The Uber driver said Tipton thanked him, and he told her "God gave you a life reset."
He took the woman's friend home, while police spoke with Tipton. Police said Tipton's eyes were glossy and she had an alcoholic odor coming from her breath.
Her blood alcohol content level samples were .163 and .171. The legal limit for a motorist to be arrested on a DUI charge is either at or above 0.08, officials said.
Tipton was taken to the county jail.