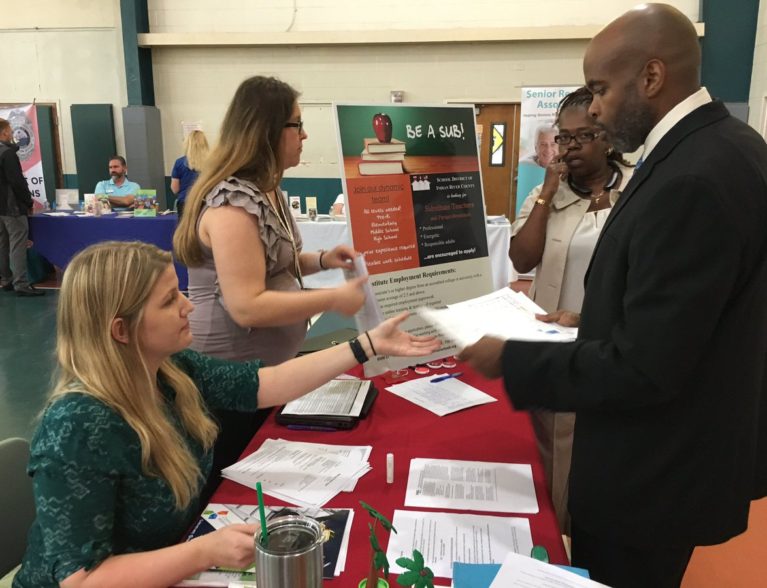 GIFFORD — A wide range of about 300 job seekers attended the Inaugural Gifford Job Fair Wednesday at the Gifford Youth Achievement Center.
The fair was held from 8:30 a.m. to 1 p.m. at the center, 4875 43rd Avenue, Gifford. Attendees ages ranged from 17 to 55-plus, according to Carolyn Thorton-Nelson, business services account manager with the CareerSource Research Coast center.
More than 30 employers were present with about 300 open job positions, Nelson said. Every chief of police from the county, Sheriff Deryl Loar, County Commissioner Joe Flescher and Mayor Laura Moss also were present, according to the GYAC.
Photos by Nick Samuel, Christina Tascon and the Vero Beach Police Department