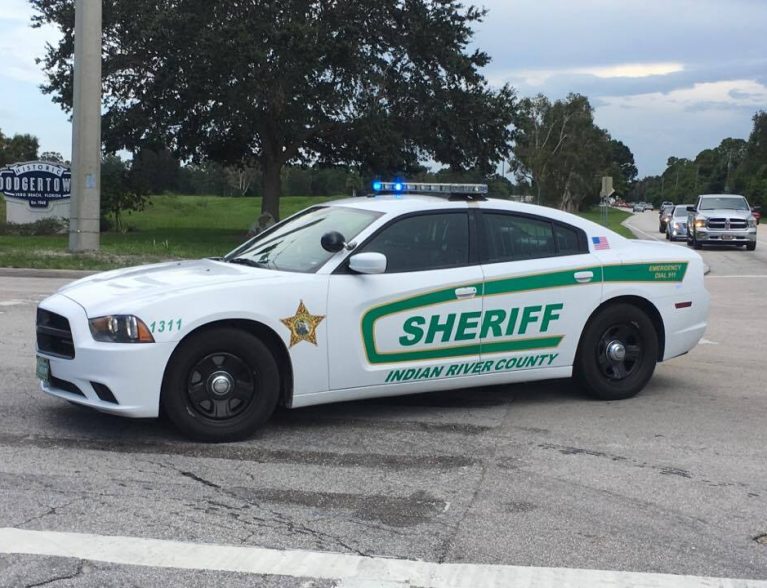 The man's name was removed from the article for privacy reasons.
SEBASTIAN — A 27-year-old man was wounded after he shot himself in the upper chest while cleaning his handgun, Indian River County deputies said. The man was on the phone with his wife when the shooting occurred.
The North Carolina man was flown to Holmes Regional Medical Center in Melbourne. His condition was not immediately available and it's unknown whether the shooting was accidental or intentional, deputies said.
A deputy went to the scene about 1 p.m. Sunday at the Vero Beach Kamp campground in the 8800 block of U.S. 1, Sebastian. Upon arrival, the deputy saw fire rescue crews and paramedics treating the man for a gunshot wound.
More deputies arrived at the scene and searched the man's trailer, where they smelled a strong odor of marijuana and saw a black handgun lying on the floor. Deputies also saw "drops of blood on the floor" and a bullet hole similar in size to a large caliber bullet on the west side of the trailer.
The bullet hole appeared to come from inside the trailer, deputies said. They also noticed the neighboring trailer had a bullet hole that was in line with the first bullet hole.
Deputies spoke with a witness, who said he was camping at the site. The witness said he was taking out the trash shortly before 1 p.m. when he heard a gunshot.
The witness said he then saw the man standing outside his mobile home bleeding from the chest area.
Deputies spoke with the man at the hospital. He said he and his wife are going through a divorce and were arguing on the phone earlier. The man said he told her many times he was going to kill himself, but did not mean it, according to deputies.
The man told deputies he accidentally shot himself while cleaning his gun. He said he "had his thumb on the trigger and accidentally pulled the trigger."
The man said he "just wanted to scare her and wanted some attention," authorities said. The man then ran outside so that one of the neighbors could call for help.
Deputies spoke with the man's wife, who said she and the man had been arguing for the past several weeks. She said this past week, the man told her he wanted to kill himself. She said the man usually does that to get attention and to get her to come back to him.
When the wife was on the phone with the man on Sunday, she said she "heard a gunshot and the line disconnected," deputies said.
Nobody else was inside the trailer when the shooting happened. Deputies determined no crime had occurred.
Photos by Mike Ryan
No further details were immediately available.