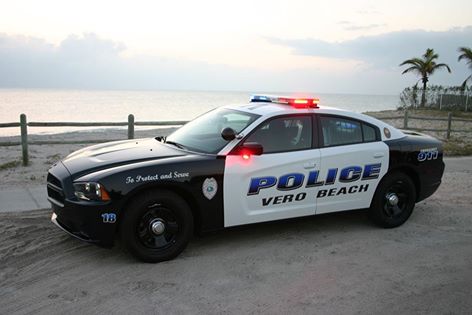 VERO BEACH — A 30-year-old woman is in custody after she drove off in her car while two officers tried to arrest her, police said. One of the officers was dragged 15 to 20 feet before rolling out of the vehicle.
Brittany Rose Taylor, of the 200 block of 8th Terrace, Vero Beach, turned herself in to authorities Monday. She was charged with a variety of felony charges including battery on a law enforcement officer, resisting a law enforcement officer with violence and aggravated fleeing or attempting to elude a law enforcement officer.
Taylor was wanted on a warrant for failure to appear for a driving while license suspended case, police said. She is being held at the Indian River County Jail without bond.
Shortly after 4 p.m. Nov. 11, two officers went to the 4100 block of 16th Street in response to a subject with an outstanding warrant. The officers approached Taylor in front of building 14 at the Shadowbrook apartment complex.
Taylor then tried to get inside her parked vehicle, which had two children in the back seat. One of the officers followed Taylor to the driver's seat to prevent her from leaving, police said.
A second officer tried to grab Taylor from the passenger's side of the vehicle. Taylor was able to start the car and began to drive away, dragging the second officer 15 to 20 feet.
The second officer was "able to free herself and rolled out of the vehicle," police said. That officer suffered scrapes to her right arm, hip, leg and ankle.
Taylor then fled eastbound on 16th Street and was not found in the area. The injured officer was treated at the Indian River Medical Center and released the same day, police spokeswoman Anna Carden said.
Taylor's vehicle was found unoccupied Sunday in Indian River County.
Taylor turned herself in to authorities Monday and was taken to the county jail for booking.