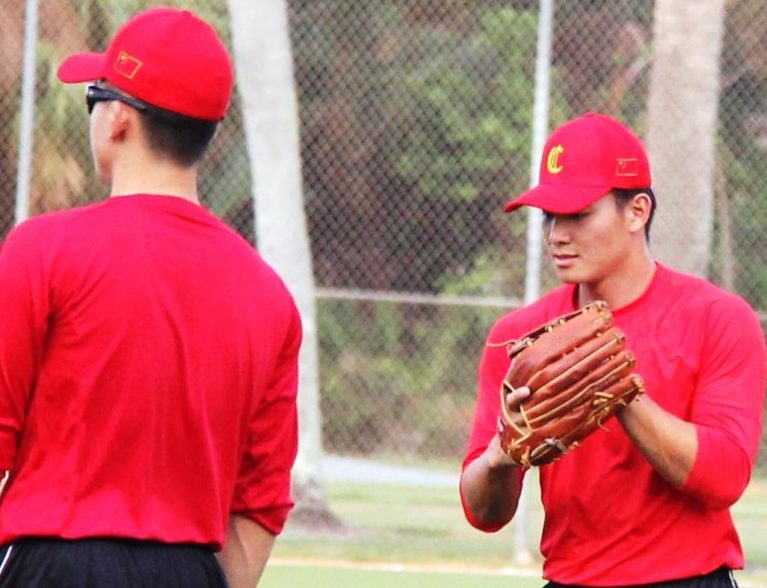 VERO BEACH — In an effort to prepare for upcoming seasons and ultimately the 2020 Tokyo Olympic Games, two international teams will compete in exhibition games at a local multi-sport facility.
The Chinese Men's National Baseball Team and the Chinese Women's National Softball Team are currently training at Historic Dodgertown in Vero Beach through Nov. 22. The teams will play a series of exhibition games on certain days and fans are welcome to watch the competition, officials said.
Parking and admission for games at Historic Dodgertown are free. The complex is located at 3901 26th St., Vero Beach, south of the Vero Beach Regional Airport and west of U.S. 1.
"Everything we need is here, including lots of fields, batting cages, dormitories and 60 years of Major League Spring Training history," said John McLaren, head coach for the Chinese Men's National Baseball Team. "We're giving the players a good foundation."
Teresa Wilson is the head coach for the Chinese Women's National Softball Team. She said Dodgertown is a beautiful facility with wonderful people.
"Being able to come to Historic Dodgertown has been a dream for the Chinese, as well as to have a place to truly train after identifying what we need to work on through the NPF season," Wilson said. "We finally have the time to train without having to play games. You can feel the history here and we are soaking up some of that history."
McLaren said sharing the complex with the women's team allows both teams to relate to each other.
"Basically we are providing a foundation for the programs to move forward," McLaren said.
Here are the dates and times for the exhibition games:
Chinese Men's Team
Saturday, Nov. 11, 2 p.m. vs. Palm Beach State College at Holman Stadium at Historic Dodgertown
Wednesday, Nov. 15 at 1 p.m. vs. Ft. Lauderdale Superstars at Holman Stadium at Historic Dodgertown
Saturday, Nov. 18 at 1 p.m. vs. St. Thomas University at Holman Stadium at Historic Dodgertown
Chinese Women's Team
Saturday, Nov. 11 at noon vs. Barry University at Historic Dodgertown Quad Fields
Wednesday, Nov. 15 afternoon at Lakeland Southeastern University
Friday, Nov. 17 at 1 p.m. (doubleheader) vs. Eastern Florida State College at Historic Dodgertown Quad Fields