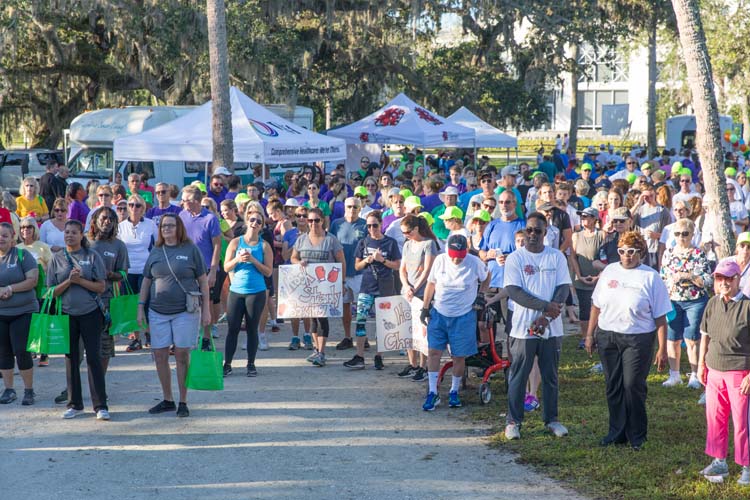 Last Saturday's bright and sunny morning saw more than 450 walkers lacing up their sneakers as participants in the 14th annual Walk to Remember at Riverside Park.
Organizers of the signature fundraiser to benefit the Alzheimer and Parkinson Association of Indian River County hoped to raise $90,000, its highest goal to date.
All monies raised stay local, supporting programs for residents and their loved ones who are grappling with neurodegenerative diseases that affect memory and movement.
Programs and services include Social Group Respite, In-Home and Emergency Respite, Support Groups, Movement Programs, Education, Project Lifesaver, Memory Screening and Virtual Dementia Tours. For information visit alzpark.org.
Photos by: Denise Ritchie
Click HERE to see more or buy photos