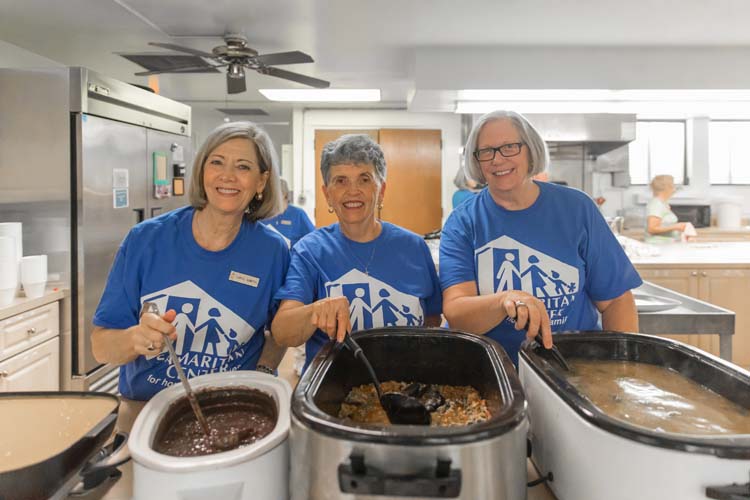 Businesses, churches, organizations and restaurants banded together to serve up bowls of tasty goodness at the 25th annual Samaritan Center Soup Bowl to benefit the Samaritan Center, a program of Catholic Charities and United Way funded partner.
The Vero Beach Museum of Art served as a venue for the first time and had also provided a week of display space in the atrium for Serving up Kindness: A Show of Tureens, featuring artistic soup tureens crafted by a dozen local potters for a raffle to help raise additional funds.
"It's great to have the museum as a part of the event," said organizer Shotsi Lajoie.
Each soup location also offered some of the more than 1,200 wheel-thrown bowls created by volunteer potters at the museum and at artists' studios around town. Diners happily donated $5 or more for their soup and $15 for the hand-crafted bowls.
At the Indian River Shores Community Center, annually one of the busiest spots, Dustin Haynes coordinated the efforts of Coldwell Banker Ed Schlitt volunteers, who made and served not only 30 different soups, but a full assortment of desserts and soft-drinks.
The Soup Bowl raises awareness and funds to support the daily operating budget of the Samaritan Center, which offers transitional housing to local homeless families with dependent children.
Photos by: Denise Ritchie
Click HERE to see more or buy photos