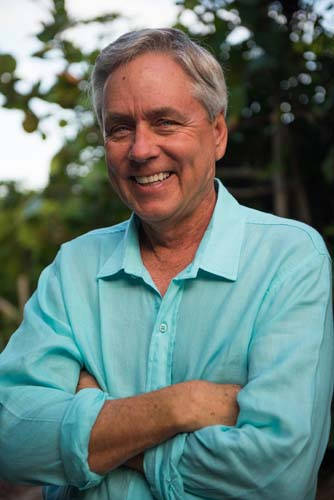 Most of us (possibly more of the female persuasion) absolutely love wandering through a gorgeous "designer house," and here's a terrific opportunity to do just that: A brand-new, four-day event, "House of Art, Culture and Design" will be presented by the Cultural Council of Indian River County this coming Thursday through Sunday, Nov. 16-19.
Two houses on Old Oak Lane, on the island, will be shown. Event planners explain: The newly built showcase house will feature the talent and creativity of 10 Vero Beach interior designers, who will each completely design and stage a fabulous room or, as the event planners say, "transform it into a haven of sumptuous décor reflecting and celebrating the Vero Beach lifestyle."
The second lovely home, aka the Boutique House, will be beautifully filled with an array of wares from beachside retail businesses. Talk about temptation. The four-day schedule: Nov.  16, 6 p.m. to 9 p.m. – Gala Preview with food, entertainment and, best of all, a chance to stroll through the homes; Nov. 17, 5 p.m. – Bubbles Bar, wine tasting from Vero Beach wine connoisseurs; Nov. 18, noon – Luncheon and Fashion Show featuring four beachside shops; Nov. 19, 3 p.m. – High Tea and what will no doubt be a fascinating and inspiring discussion by a panel of designers. The homes will be open to the public Nov. 17, 10 a.m. to 7 p.m., Nov. 18, 10 a.m. to 5 p.m., and Nov. 19, noon to 5 p.m. A pavilion on the grounds, elegant, no doubt, will be the venue for  the following three days.
Tickets are required and available (while they last) at: Houseofartcultureanddesign.com; Stringer Gallery;  and the Cultural Council office in downtown Vero. Sounds fabulous, n'est-ce pas?
Native Floridian Carl Hiaasen, the legendary Miami Herald journalist and prolific author, will speak at the Windsor Beach Club Tuesday, as part of the  Literacy Services of Indian River County's Love of Literacy Author Series.
In spite of the fact that Hiaasen's weekly newspaper column has, according to his website, "at one time or another pissed off just about everybody in South Florida, including his own bosses," it has nevertheless  earned multiple awards over the past three decades and regularly has its thousands of avid fans laughing hysterically, and/or mulling thoughtfully, over their morning coffee.
Tickets are $150 per person and can be obtained by contacting Literacy Services at 772-778-2223. Show time is 6:30 p.m.
Well-known local portrait and plein air painter Judy Burgarella is the Emerson Center's Foyer Gallery Featured Artist for November and December, with a show entitled "Florida: Paradise through the eyes of an artist." The Florida-centric exhibition includes landscapes, seascapes, florals, wildlife, local landmarks, exhibiting not only Burgarella's ebullient personality and obvious enthusiasm for art, but her love for her adopted state, as well.
Included in the exhibition is  a work with special meaning for the artist: a pastel of the great Seminole leader Osceola. With a lifelong love of learning, as a new Floridian, Burgarella had delved into the state's history and became fascinated with Osceola. Determined to portray him as he really was, she sought a true likeness, and  discovered that the Seminole warrior's death mask existed at the New York Historical Society.
Burgarella was able to get a private showing, and the experience moved her greatly. A public reception will take place at the Gallery Nov. 9, 5 p.m. to 7 p.m. Gallery hours are Monday through Friday, 10 p.m. to 4 p.m. and Sunday, 10 a.m. to noon.