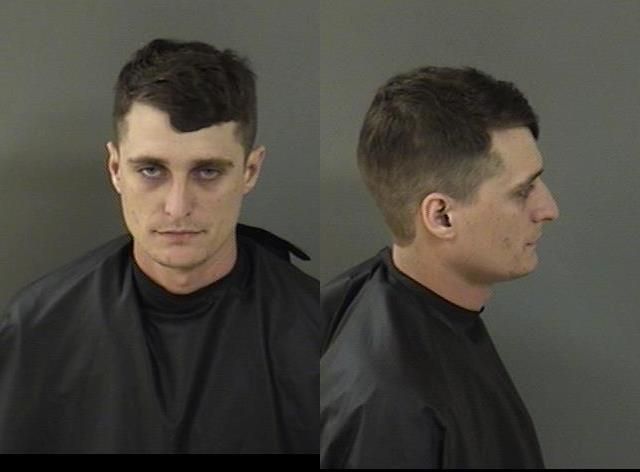 INDIAN RIVER COUNTY — A 24-year-old man is accused of driving doughnuts on a school soccer field, leaving behind more than $1,000 worth in damages, Indian River County deputies said.
Bryon Sharbor Whitmoyer, of the 200 block of 20th Avenue Southwest, Vero Beach, was charged with criminal mischief, trespass on school property and driving with an expired license. He was released Sunday from the Indian River County Jail on $3,500 bail.
Deputies spoke with a retired Connecticut state trooper shortly after 9 p.m. Saturday, who told them he saw a maroon Dodge pickup truck doing doughnuts on the soccer field at Olso Middle School, 480 20th Ave. S.W. The trooper said he followed the truck to a home in the 200 block of 20th Avenue Southwest, saw three men get out of the truck and go inside.
A second deputy went to the soccer field and said that about half of the field was damaged by tire furrow marks, deputies said. The damage is estimated to be more than $1,000.
The first deputy went to the home and saw a truck with a large amount of grass and mud stuck to it. He spoke with Whitmoyer, who said he was the owner of the truck and the other occupants were in the living room.
The deputy spoke with the other three men inside, who said they were passengers in the truck while Whitmoyer was the driver. Whitmoyer admitted to being the driver and said he knew the school was closed before he drove on the field.
Whitmoyer also admitted to being involved in a similar incident that occurred recently at the school regarding the same matter. Performing a doughnut means to drive a car in tight circles.
Deputies later discovered Whitmoyer's license had been expired since 2011. Whitmoyer was arrested and taken to the county jail for booking.
No further information was immediately available.