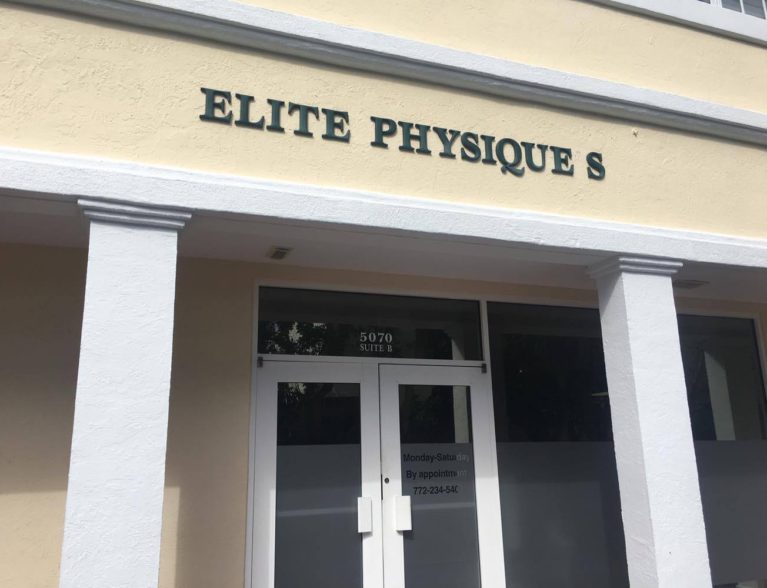 INDIAN RIVER SHORES — The quick thinking and life-support training of island plastic surgeon Dr. Alan Durkin enabled him to save the life of a man who went into cardiac arrest after wrapping up an intense workout on Wednesday.
The rescue, which happened in a matter of three minutes, saved the life of trainer Billy Dayton, 40, of Vero Beach, who lied down after the workout and then stopped breathing.
Dr. Durkin, of Ocean Drive Plastic Surgery, was in the middle of a facial procedure with a patient about 2 p.m. Wednesday when a massage therapist from Ocean Drive Elite Physiques rushed into his office and told him about a man in distress.
Ocean Drive Elite Physiques is located inside the same building as Ocean Drive Plastic Surgery, 5070 State Road A1A, in Indian River Shores just north of the CVS and 7-Eleven.
Dayton had felt dizzy after using one of the machines for a high intensity cardio workout, according to gym owner Chris Gurny, who also helped save Dayton's life.
"I saw him lay down. His breathing slowed, and then stopped," Gurny said. "I checked for a pulse and there was no pulse. His breathing was erratic and he started foaming at the mouth."
Gurny said he immediately began performing CPR on Dayton. The gym staff tried to call 911, but had phone trouble, he said.
A massage therapist at the gym ran to Durkin's office next door, where a 911 call was successfully placed. Then, Durkin and two nurses hurried over to help Dayton.
"Chris was doing chest compressions on Billy. He was blue and cold," Durkin said. Durkin and his two nurses cut off Dayton's shirt and began doing CPR, chest compressions and mouth-to mouth to clear Dayton's airway.
Durkin and one of his nurses, who is a former cardiac surgery nurse, then used an electric defibrillator on Dayton. Defibrillators, which are used when a person's heart stops beating, analyze a person's heart rhythm.
"You put two pads on the patient," Durkin said. "The machine will tell you if the person needs to be shocked."
After Dayton was shocked the first time, he still didn't have a pulse, and Durkin and his nurses did another three rounds of chest compression and CPR.
When they shocked Dayton the second time, Durkin felt a pulse and saw Dayton turn pink.
"He started to wake up. He was alive," Durkin said. "It happened so fast. We just went with our level of training and it worked out."
About 10 seconds after Dayton was revived, emergency medical services arrived and took Dayton to the Indian River Medical Center. His condition was not available.
Durkin said he talked to Dayton that afternoon in the hospital. "It was great to hear his voice. He's a super great guy and has been in Vero forever."
Rich Rosell, director of the Indian River Shores Public Safety Department, said Durkin and his staff acted quickly.
Durkin said he and his staff are ACLS (advanced cardiovascular life support) certified. "It was definitely a team effort," Durkin said.
Dayton has no heart condition or any known medical conditions that Gurny knows of.  Gurny said this is the first time an incident like this has happened at the gym, where the staff have CPR training.
He said it's important for people to workout with a partner.
"Thank God I was present. If I would've walked next door, he could've died in a matter of minutes," Gurny said. No further information was available.