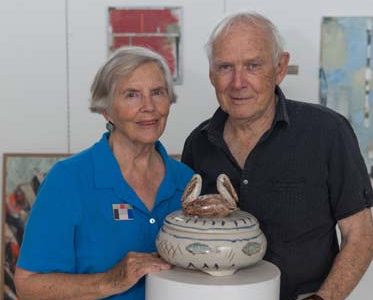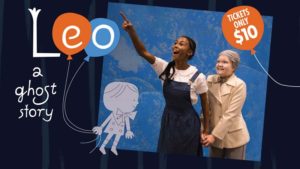 "Leo, A Ghost Story" is a charming new musical you and your kids can share, and even if you're kid-free, you'll enjoy this sweet tale. Riverside Theatre's Professional Apprentice Program concludes the run of "Leo, A Ghost Story" at Riverside Children's Theatre this Friday and Saturday at 1:30 p.m., 5:30 p.m. and 7:30 p.m. Based on a popular book, it's the story of Leo, your typical kid. He likes drawing and he can put together really yummy snacks. Problem is, he's a ghost. Since nobody can see him, he's lonely and sad. When a new family moves into his home, he tries to welcome them, but accidentally scares them instead, so he leaves home to see the world. That's when he meets Jane, who has a terrific imagination. They become friends and the adventures begin. The show includes nine original songs written by Riverside Theatre's resident Music Director Ken Clifton, who also wrote the libretto with Ian Thomson. Tickets are $10 and include the post-show KIDspot activity area.
This Halloween weekend, Riverside Theatre's super popular, interactive, music-, food- and fun-filled Howl at the Moon Experience includes a dash of October gemutlichkeit. In addition to a couple of skilled musical entertainers facing off on the Waxlax stage over dueling pianos – Brian Wilke and Ken Gustafson – there's a free pre-show concert, Live in the Loop, with food and full bar, starting at 6 p.m. Get your oom-pah on with Oktoberfest beers served in steins, pretzel rolls, sausages and sides, and an Oktoberfest band. The Dueling Pianos shows get under way Friday and Saturday at 7:30 p.m. and 9:30 p.m. Tickets start at $12.
A collection of beautiful and imaginative, one-of-a-kind soup tureens created by local potters is on display through Nov. 2 at the Vero Beach Museum of Art. These exquisite pieces represent a new aspect of the annual Samaritan Center Soup Bowl, now in its 25th year. The Samaritan Center is an inter-faith temporary shelter for homeless families in Indian River County, and its annual Soup Bowl fundraiser serves soup in handmade bowls in various venues throughout the county. The bowls, by local artists, are always very much in demand and sell quickly and, this year, the tureens have been added. Tureen drawing tickets are available at the display venues, and the drawing and artist reception will be Nov. 4 at Walking Tree Brewery. You can view these lovely functional works of art at the Museum until Nov. 2. On Nov. 3 they'll be displayed during the Gallery Walk in downtown Vero, at Tiger Lily Art Studios and Flametree Clay Art Gallery, for one final look. Purchase tickets at the display locations up until the Nov. 4 drawing.
Who doesn't love the music, food and family fun of a street party? This Friday, 6 p.m. to 9 p.m., Main Street Vero Beach hosts its free, monthly Downtown Friday Street Party on the main drag, 14th Avenue, right through Vero's Historic Downtown District. Appropriate to the season, the music will be by Port St. Lucie-based Category 5 and the Storm Horns, rockin' R&B. It's dog-friendly too, so bring the family pooch.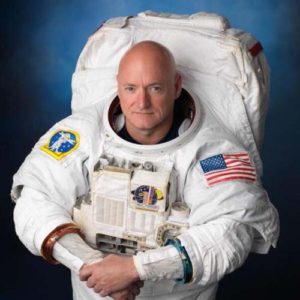 Astronaut and retired U.S. Navy Capt. Scott Kelly will talk about the year he spent in space as Commander of the International Space Station when he comes to St. Edward's School this Wednesday. According to Wikipedia, Kelly's experiences in space included piloting the space shuttle Discovery in 1999 on an 8-day mission to service the Hubble telescope. He and twin brother Mark, also a former astronaut, are the only siblings to have traveled in space. Kelly is in town on a tour to launch his book, "Endurance: A Year in Space, A Lifetime of Discovery." Saint Edward's School and Vero Beach Book Center are co-hosting the event, which gets under way at 7 p.m., with a brief meet-and-greet to follow. One book and one ticket, $35; one book and two tickets $40.