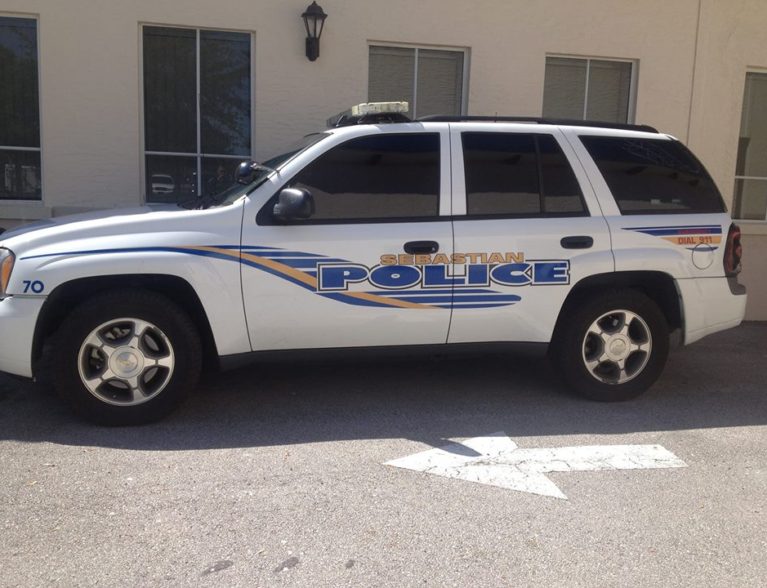 SEBASTIAN — It could take a couple months before the Florida Department of Law Enforcement completes a final investigation into an officer-involved shooting that injured two men.
The Oct. 9 shooting left Officer Tegpreet "Preet" Singh and convicted felon Ward Kenyon with non-life threatening injuries from gunfire at Earl's Hideaway Lounge & Tiki Bar. Ward is being held at the Indian River County Jail on charges of fleeing and eluding and a violation of probation for a 2015 conviction for aggravated assault with a deadly weapon; he has no bond.
When the final investigation report is complete, the FDLE will submit it to the State Attorney's Office. Sebastian police also are investigating Kenyon after officials determined one of the firearms he used in the shooting was stolen from a burglary in Brevard County, police said.
A recent briefing by FDLE with police provided a more broad perspective of events that happened that night.
About 10:30 p.m. Oct. 9, Kenyon was at the bar when he showed his two firearms to a person inside and made threatening comments. The waterfront bar is located at 1405 Indian River Drive, Sebastian.
A member of Earl's staff, who was familiar with Kenyon's violent history and wanted person status, caught the attention of Officer Singh who was patrolling the area. Singh also was aware that Kenyon was wanted on an active warrant and was on a 36 month felony probation status, police said.
Kenyon, 28, of Micco, is classified as a convicted felon and a violent felony offender, according to the Florida Department of Corrections.
From the outside of the bar, Singh kept his eyes on Kenyon and coordinated his entrance with other officers. When they got in position, the fully-uniformed officers went inside and approached Kenyon.
The officers tried to frisk and handcuff Kenyon, but he resisted, according to police. Some of the patrons moved toward the officers to watch while others moved away or stepped outside.
Kenyon immediately pulled away from officers and pulled a firearm from his waist. Singh grabbed the firearm to control it when Kenyon fired, striking the officer.
A second officer, Braeden Nevue, took out his firearm and shot Kenyon, in the direction away from the bar crowd. Singh and Kenyon then fell to the floor, which caused two half-sheets of plywood to drop on top of them.
Singh jumped from under the boards and moved away from the gunfire while Kenyon crawled under a pool table, still holding the gun. When Kenyon emerged from the other side of the table, he was shot by a third officer, Cpl. Garrison, police said.
Then, Kenyon dropped the first firearm, left a second pistol on the floor and surrendered. Nevue and a policeman who arrived soon after began giving first aid to Kenyon while Singh was treated by a K-9 officer.
"Those who felt the police should have waited would be the first to criticize us if he had injured or killed someone while we sat down the street waiting for him to leave," said police Chief Michelle Morris. "They not only dealt with the deadly force he presented, but they also surrounded him to protect the patrons from danger.  These officers did a heroic job."
Singh, who was treated for several days at Holmes Regional Medical Center and released, is expected to return to duty in the next several months, police said. Nevue and Garrison are on administrative leave with pay, which is standard for officers directly involved in such events.
"Based on the information that I have at this time which makes the entire event very clear, I am extremely confident that the actions of the officers at Earl's were legal and proper," Morris said.  "I expect to return the officers involved to full duty in the next few days."
Kenyon also was held at Holmes and was taken to the county jail for booking after his release.