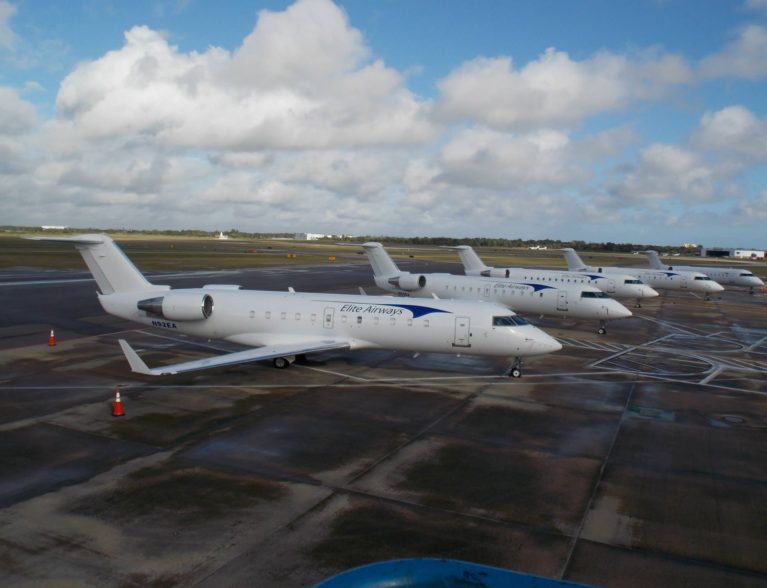 VERO BEACH — Residents looking to visit New York for the holidays are in luck.
Elite Airways recently announced it's adding new round trip flights between the Vero Beach Regional Airport and the Westchester County Airport in White Plains, N.Y., during and around the holiday weekends, officials said.
The twice-weekly flights will run from Dec. 21, 2017, to Jan. 4, 2018, on Thursdays and Sundays.
"We've been listening to customer requests and are pleased to provide twice-weekly nonstop jet service between White Plains and Vero Beach during the holidays," said Elite Airways President John Pearsall. "Nonstop jet service is a travel time-saver and eliminates the need for (flight) connections—both of which contribute to a more enjoyable flying experience."
On Thursdays and Sundays, flights will depart from the regional airport at 2:15 p.m. and arrive in New York at 5 p.m. Flights will depart from the Westchester County Airport at 5:45 p.m. and arrive in Vero Beach at 8:30 p.m.
"White Plains is one of our top two requests from passengers," said Airport Director Eric Menger. "The bookings are doing pretty well. We're going to be very busy during the holiday season."
Early bird fares begin at $199 each way, officials said. During peak hours, there will be about nine flights a week from the regional airport to New York, Menger said.
The airline continues to offer nonstop flights to New Jersey's Newark Liberty International Airport.
For more information on the flights, visit the Elite Airways site.