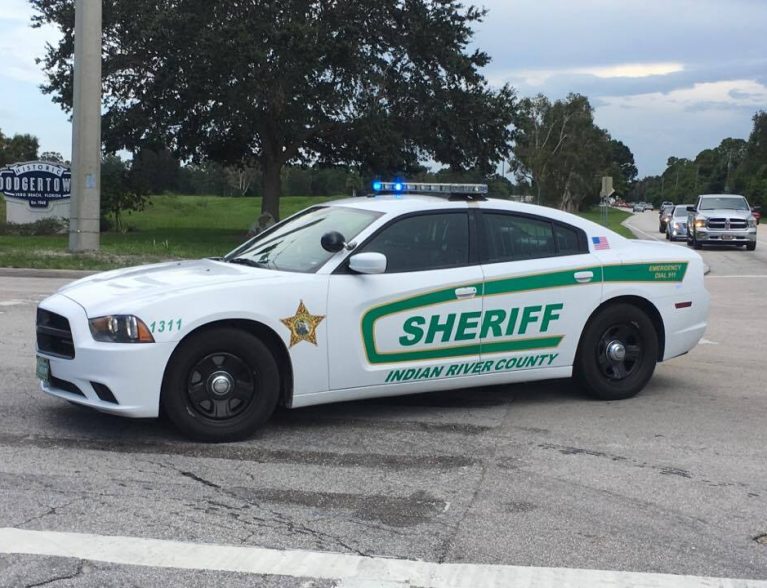 VERO BEACH — Johnny Benjamin, 51, a well-known local doctor, is facing several felony charges for robbery and drug trafficking, Indian River County deputies said.
Benjamin, of the 900 block of Painted Bunting Lane, was charged with strong armed robbery, grand theft and trafficking in a controlled substance. He is being held at the Indian River County Jail on $820,000 bond.
He was charged on a warrant for attempted trafficking in fentanyl.
Prosecutor Ryan Butler filed paperwork Thursday alleging that on Oct. 5 Benjamin attempted to sell, purchase, manufacture or deliver 28 grams of Fentanyl.  The drug charge was issued capias, which means it was filed by the Assistant State Attorney's Office, not the police. Benjamin is a controlled substance prescriber and holds staff privileges with the Indian River Medical Center, according to the Department of Health.
Fentanyl is a powerful, addictive narcotic similar but more potent than morphine. The opioid is a schedule II controlled substance, most often prescribed to treat patients with severe pain. Misuse and over prescription of the drug has become a serious problem in the United States.
Some 2 million people in 2015 suffered from substance abuse problems related to a prescribed opioid pain medicine, the National Institute on Drug Abuse reports. That same year 33,000 Americans died from an overdose.
There have been at least six overdose deaths in Indian River County associated with this type of drug since Jan. 1, said Lieutenant Thom Raulen with the Indian River County Sheriff's Office.  That number does not include cases investigated by city police or situations where the cause of death was listed as something other than narcotic overdoes, even if drug use was evident. Those deaths involved either heroin,  fentanyl, oxycontin/oxymorphone, amphetamines, or Alprazolam.
Circuit Court Judge Cynthia Cox signed an order Oct. 12 requiring Benjamin G.P.S. monitoring if he is able to post bond. She also ordered random drug testing and prohibited the physician from prescribing medication.
The drug-related arrest happened after deputies spoke with a reported robbery victim about 12:20 p.m. Thursday. The victim told deputies he met with Benjamin at the doctor's office at Pro Sports and Pro Spine in the 1300 block of 37th Street.
While speaking with Benjamin, the victim held a black Android cell phone worth more than $300 in his hand. He said Benjamin grabbed the cell phone from his hands and "was able to forcibly rip it from his hands," deputies said.
Benjamin put the phone in a Planters peanut jar next to his desk.
The victim said he told Benjamin to return the phone several times, but Benjamin refused.
Deputies went to Benjamin's office and saw multiple Planters containers near his desk. Benjamin, who had left the office after the incident, was later taken into custody at his home.
Deputies said they spoke with Benjamin, and he told them he didn't know anything about the phone. He was taken to the county jail for booking on the robbery and drug charges.
A strong armed robbery is committed by using threat or force of intimidation, such as purse snatching, Raulen said. There doesn't need to be a real weapon for the charge to stand.
Deputies don't think Benjamin had a weapon at the time of the alleged theft.
He is due in court Oct. 20. Vero Beach Defense Attorney Andrew Metcalf has signed on to the case. He did not immediately respond to a request for comment.