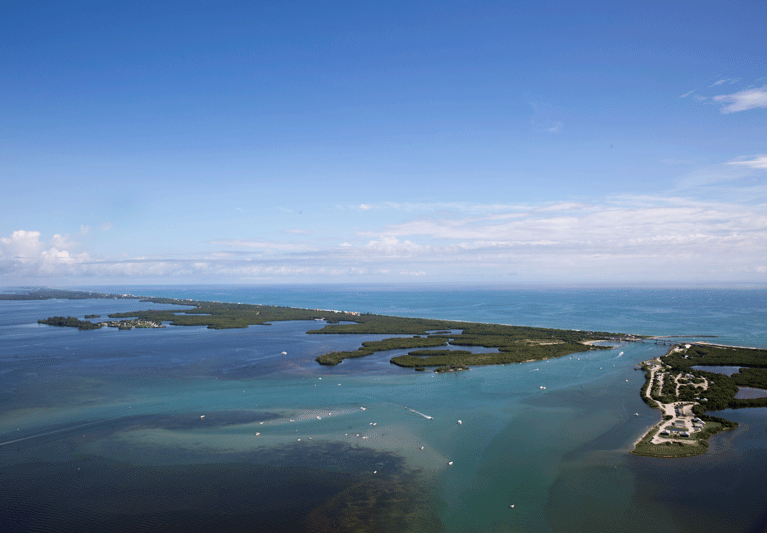 INDIAN RIVER COUNTY – Three men were rescued after their small boat capsized in the ocean a half mile outside the Sebastian Inlet Thursday evening. The Indian River County Sheriff's Office released video of the rescue early Friday.
The incident was reported around 6:30 p.m. and 30 minutes later, pilots Tommy Byrd and Ted Lightle, from the Sheriff's Department Aviation Unit spotted the three men in the water. The unit deployed a life raft from the helicopter, which the men were able to use to make it safely to shore under helicopter escort, according to the Sheriff's Office.
The video below was provided by the Indian River County Sheriff's Office
Boat capsizes in Sebastian Inlet

On 10/12/17 the Sheriff's Office received a call about a vessel that was sinking in the Sebastian Inlet. The boat ended up capsizing and the three parties on board went into the water. The Sheriff's Office helicopter crew responded and were able to drop an inflatable raft to the subjects and they were able to climb aboard. Attached is some video taken from the helicopter after the raft had been deployed.

Posted by Indian River County Sheriff's Office on Friday, October 13, 2017
The 18-foot boat was overtaken by rough seas and capsized approximately a half-mile offshore.
Boats from the Indian River County Sheriff's Office, the Florida Wildlife Commission, and the U.S. Coast Guard had also been deployed to the area.
The boaters are believed to be from Palm Bay. They have been identified as Darwyn Robinson, John Bridgeman, and Robert Robinson. Their ages have not been released.
The Sheriff's Office will be holding a press conference this afternoon.