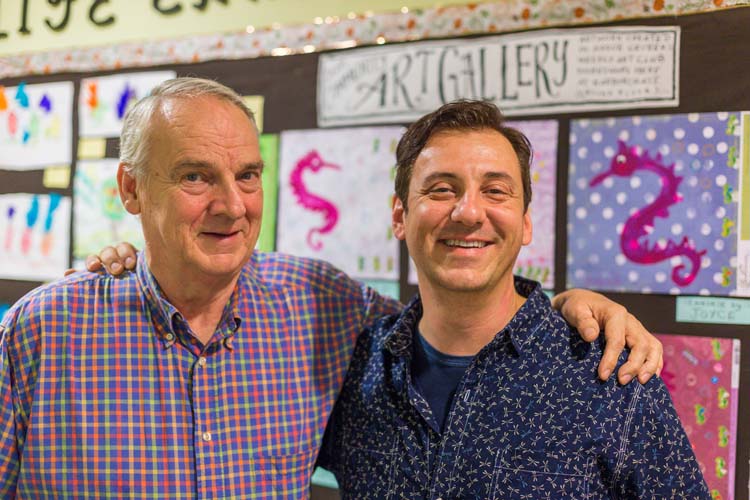 When Hollywood transplant Xaque Gruber shoots his short film "The Pistol" in December, he'll have an all-Vero cast from the community theater, a Vero-born producer; a chance to enter it in the Vero Beach Wine and Film Festival; and a possible screening at the Vero Beach Museum of Art. He's even got the big perfect low-budget set: Vero's beach.
All of which suits Gruber just fine. His unbridled love for the town was revealed when he wrote a piece in the Huffington Post that warmed the heart of every real estate broker in town, to say nothing of the Chamber of Commerce. "I hear it's still selling houses," he says with a smile.
Promotion aside, in the short time he's been here – just over a year – Gruber has become something of an ambassador for the arts of Vero Beach with his hand in a half-dozen arts organizations and a social life packed with its offerings.
Never mind that Vero proved short on aspiring film actors, though "the line would have been around the block in L.A.," he said on a recent afternoon when only a handful had turned out for open auditions at producer Jared Thomas' Project Space gallery.
Then again, not everyone here thinks they're ready for the silver screen. When Gruber drove over to the Theatre Guild to drop off audition flyers, one actress he approached said, "You don't want me! I'm 88!"
"Perfect!" came Gruber's reply. "The Pistol" has two female leads in their 80s. They will be played by Isabel Garrett and Anne Talbot. Nick Keeler is the fumbling repeat burglar nabbed by Garrett's brassy character wielding her late husband's gun.
"It's about older people conquering their fears," says Gruber. "I love telling older people's stories."
Gruber has been visiting Vero long enough to hear a few. His parents came here since 2003; he moved here to be close to them. "And that's a million times more meaningful than working in Hollywood," he says. "Besides, there's so much to do in Vero Beach."
"People are open to things here, even if it's conservative," he goes on. "Maybe it comes with retirement age, but they're into living, as opposed to being stressed out with the world and bogged down with debt and traffic and the weight of it all like in L.A."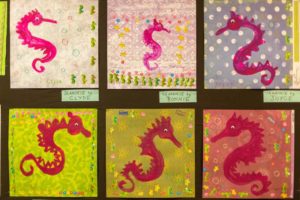 This is not the first film Gruber has worked on. In graduate school at Boston University where he was studying for a second master's in TV production (his first was from Tufts in art education; he also has a BFA from Pratt Institute), he followed around a failing, bizarrely comedic nightclub singer and created the documentary, "Laurel Casey: The Hurting Truth." It showed at several film festivals.
Early next year, after shooting "The Pistol," Gruber flies to London to work on a feature film, "Sallywood," the screenplay of which he wrote after working as Kirkland's assistant. Kirkland is best-known for her Academy Award-nominated performance in the 1987 movie, "Anna." Julia Taylor-Stanley is producing, Gruber says.
In Hollywood, Gruber found work people might not even know exists. He wrote questions for red-carpet interviewers at awards shows. He was a hand model for Target (his agent handles only up to his elbows, he notes). And he played the fictitious party planner Francisco on Gordon Ramsay's "Hell's Kitchen," a reality show that technically shouldn't use actors anyway.
Gruber's only direction for the improvised role to be annoyingly happy. "Happy people always make angry people crazy," he says. "That was my job, to stir up the set."
The gig, which ran from 2011 to 2013, had at least one fan in Vero: Marcia Littlejohn, local TV personality, who spied Gruber at a shopping plaza, and like something out of a Christopher Guest movie, begged him to be on her fawning, small-town talk show.
"She said, "'Oh my god, you're Francisco from 'Hell's Kitchen'! This is the most exciting thing to ever happen in Vero Beach!' And she invited me on her show," recalls Gruber. "I just went along with it because I signed these papers that if I'm recognized, I have to go into character. I talked about all the parties I'm planning in John's Island. It was a total lie. It was so nuts."
Gruber hasn't seen her since, and hasn't straightened her out.
Asked by email if she remembered interviewing Francisco, Littlejohn said yes, but only vaguely. She didn't recognize the name Xaque Gruber "other than in one of the wild novels I was reading."
Even minus Littlejohn, Gruber's social circle is dizzying for Vero, from Broadway actress Stacey Logan to well-known boxing trainer Gus Curren; they hang out at the Ocean Grill.
Recently Gruber was invited to lunch by Brady Roberts, the executive director of the Vero Beach Museum of Art. They talked about having him screen one of his short films at a gala in March, Gruber says.
Teaching is another passion. For 20 years, he taught art to public school kids in Massachusetts and was nominated for Teacher of the Year, he says. In just one year in Vero, he has taught watercolor at the museum as well as a summer series on the films of Wes Anderson. He taught a screenwriting workshop at the Vero Beach Wine and Film festival in June and another at Project Space in February. Still another is slated as part of the Laura Riding Jackson Foundation's writer's workshops.
Perhaps most meaningful to Gruber are the classes he teaches in the memory care center of Harbor Chase, the assisted living facility. "It's very intense, but I love it," he says.
There are days when Gruber's father, who suffers from Alzheimer's, wants to join in the class; other days he doesn't. His illness has been hard on Gruber's mother and in September Gruber did some real-life party planning for a deeply meaningful event: He staged a 50th wedding anniversary party for his parents at Harbor Chase. "We made it as nice as we could, given the enormous sadness that is going on," he says. "My father has been my mother's whole life.
"My family is my priority and always will be," says Gruber. "I left everything in L.A. on a dime to be here when they needed me. It's extremely enriching to be able to help your family."