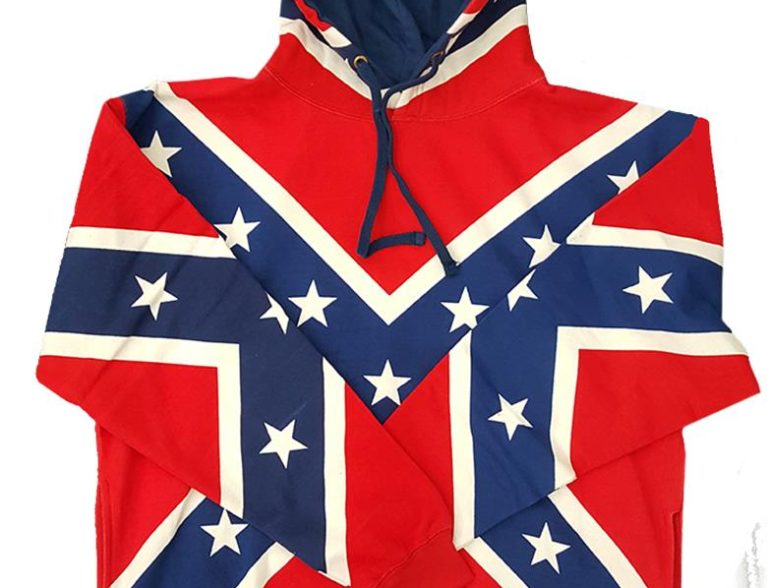 The School District's head-in-the-sand reaction to a Confederate flag incident has drawn a community tongue lashing.
Two days last month, students wore Confederate flag imagery or draped themselves in the flag, some massing at the Vero Beach High School entrance to intimidate students of color as they arrived.
They also used social media to amplify and spread their message. "Backwoods_badasses," "Supercracker" and "Young Buck" posted messages on Snapchat, such as "mf ain't ready for us," "They gonna learn today," "rednecks vs haters tmr" and "y'all ain't ready for tomorrow," the words back-grounded by Confederate-flag imagery.
Screen shots of these messages proliferated on other social media, especially Facebook, and parents started calling the school, some taking their students out of classes.
Both Superintendent Mark Rendell and Principal Shawn O'Keefe claim it was a non-event and the learning environment was not disrupted.
Pioneering Change, a Gifford community-action group, put out the call via Facebook, asking people to attend the Tuesday meeting to request the Confederate flag be banned on campuses. Founding member Merchon Green said she was thrilled by the turnout.
The hall filled with anti-discrimination supporters, many waving placards. A dozen people came to the mic to give the allowed three-minute comment.
Kedia Valido, a Vero Beach High School graduate last year, with relatives attending the school currently, was dismayed by O'Keefe's flat statement "there was no disruption" on campus.
"I am sure that I speak for all people of color who currently attend Vero Beach High School when I say, 'I am scared,'" Valido said. "I am scared of how these students think. I am scared of the mindsets, mentality and shared beliefs these students have. I am scared the students who donned the Confederate flag hoodies and belts and flags themselves will one day, very soon I might add, trade all the flag paraphernalia up for a white-hooded shroud that they can more easily hide behind when their hate turns into something more heinous."
Sandy Mandel, a teacher for 35 years and resident of the Moorings, said she questioned the school district's character. She warned the open or tacit approval of the use of "symbols of hate," such as the Confederate flag "will empower these students to become bigoted and hateful members of our community."
"Mark my words," Mandel said. "Any encouragement of the use by students of hateful symbols will come to define Indian River County and become an open invitation to the KKK, Neo-Nazis and other hatemongers to come to our community, just as it did Charlottesville, as recently as last Monday."
The School Board said nothing in reaction to the numerous requests to ban the flag during the rest of the meeting.
Here is a video of the School Board meeting, with comment on the Confederate flag paraphernalia beginning shortly before the 19 minute mark.