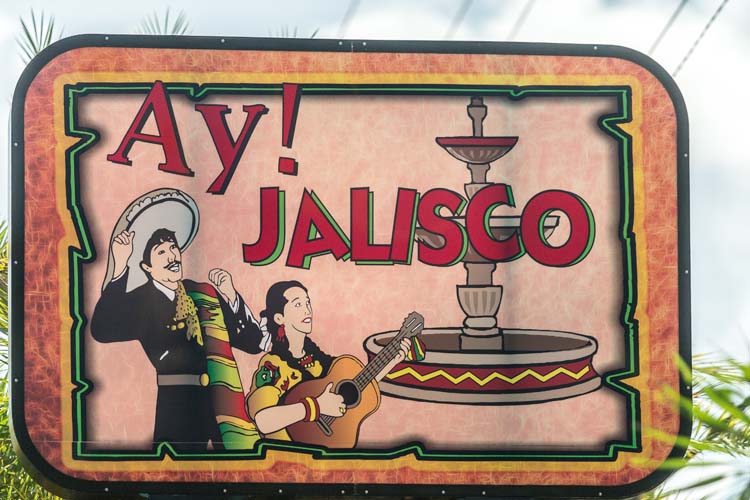 Once upon a time, we liked Ay Jalisco.
This was never, as the restaurant boasted, "outstanding Mexican fare," but for a basic Tex-Mex fix – nachos, fajitas, enchiladas – it was not bad.
After the main Vero outpost of Ay Jalisco moved a year ago from Miracle Mile to its new home on U.S. 1, we found it so disappointing we decided not to write a review.
But we returned last week to give it another try, and found things had actually gone downhill – so far south, in fact, we decided in fairness to readers to recount our experience.
The evening got off to an astonishing start when we saw the sign on the front door saying, "We are out of guacamole."
I'm sorry. A Mexican restaurant with no guacamole? How can this be? Well actually, the server apologetically told us, Ay Jalisco has had no guacamole for a couple of months, because avocados are too expensive.
Well, I understand that avocado prices have soared in the past year – and I could easily understand jacking up guacamole prices to compensate – but how does a Mexican restaurant decide to simply stop serving guacamole. Loco!
So as our waiter left to bring back a couple of glasses of wine and a margarita for our companion, all we were left with for our basket of chips was a small cup of Ay Jalisco's watery salsa. Since we were hungry, we decided to move ahead quickly and order.
I chose the camarones a la plancha ($11.99), my husband went for the steak ranchero ($14.99) and our companion ordered a shrimp quesadilla ($8.99).
When my "grilled" shrimp arrived, it was immediately obvious that these sorry looking, tasteless shrimp had never seen a grill. So our server proposed exchanging them for shrimp fajitas ($12.99). Same hurting shrimp, but at least served with some pico de gallo in a fajita, they had a bit more taste.
Our companion's quesadilla was okay, as was my husband's steak ranchero. But the next somewhat odd surprise came when he decided to accompany the grilled skirt steak with a glass of cabernet.
"I'm sorry, but we are out of cabernet," the server said. "Would you like a glass of merlot?" Well, not really. But the merlot actually wasn't bad, so midway through the meal, my husband asked for another.
"I'm sorry, but we are now out of merlot," the server said. How is this possible at 7:30 on a Thursday evening? The bottles are in the office, we were told, and the office is locked.
At that point, we decided to call it an evening before we found out what else Ay Jalisco might be out of. But overall, this experience was very disheartening. A Mexican restaurant with no guacamole. Ay, caramba!
I welcome your comments, and encourage you to send feedback to me at tina@verobeach32963.com.
The reviewer is a beachside resident who dines anonymously at restaurants at the expense of this newspaper.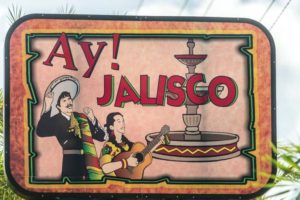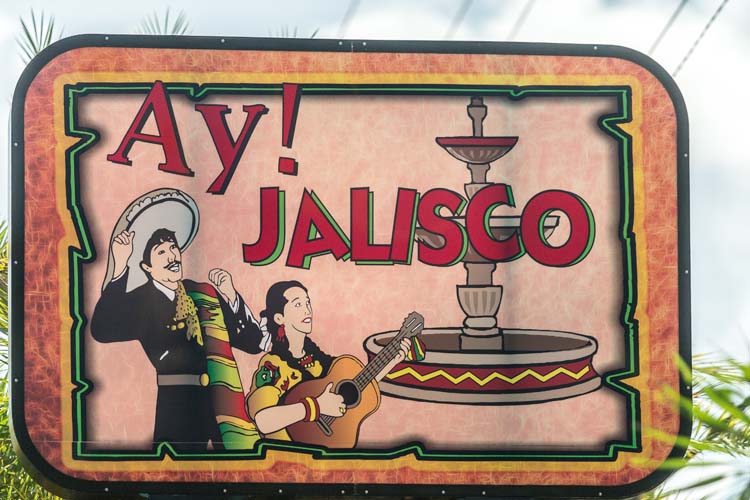 Hours: Daily, 11 am to late
Beverages: Full bar
Address: 1902 U.S. 1, Vero Beach
Phone: (772) 778-8489