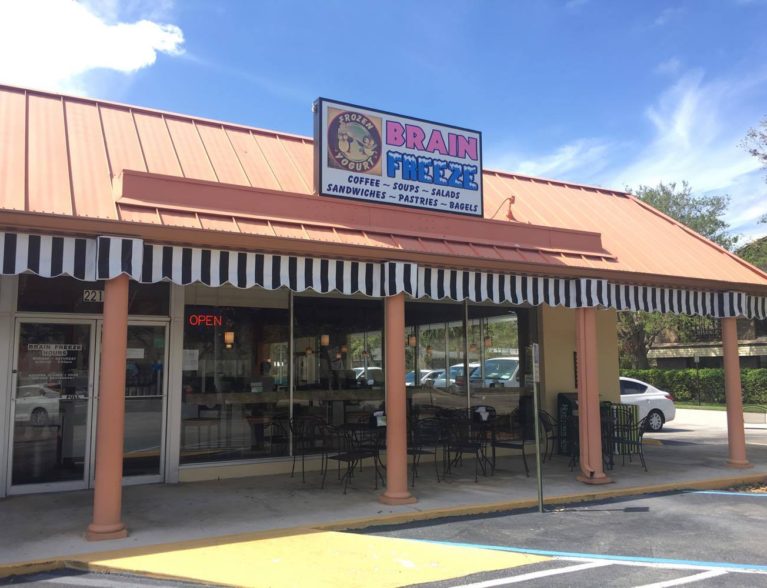 VERO BEACH — A popular frozen yogurt shop will soon be remodeled into a diner that will have a full breakfast and lunch menu.
Brain Freeze Cafe, located at 2217 7th Avenue near Miracle Mile Plaza, will close its doors Dec. 30, 2017, and is scheduled to reopen as Joe's Diner on March 1, 2018, according to shop manager Paula Aversa.
"I think (the owner) is making the right choice by switching it up and making it a diner," said Aversa, 47, of Vero Beach. "The diner will have its own uniqueness to it. It's going to be awesome."
The new food shop will be the only diner located in Vero Beach, Aversa said. Remodeling the shop into a diner will help the business compete with the influx of other food shops in Vero Beach.
Joe's Diner will be under the same owner, Joe Bishop, and same manager.
A full new kitchen, spin seats and counter tops are just a few of the renovations that will be made to the food shop. The business also will have new upholstery and tiling.
The renovations will cost the business more than $100,000, according to Aversa.
"When you walk through the doors, you won't be able to see anything that resembles Brain Freeze," Aversa said.
The diner will be open six days a week from 7 a.m. to 3 p.m. and will offer a full breakfast and lunch menu, including grits, potatoes, waffles and fried chicken. A dinner menu will be added later.
The frozen yogurt items at Brain Freeze will not be sold at Joe's Diner, Aversa said.
A majority of the workers at Brain Freeze will still be working at the shop when it's remodeled into Joe's Diner. But, Aversa said the business will be looking to hire more waiter and kitchen staff.
Brain Freeze first opened on Miracle Mile in February 2011. Besides frozen yogurt, the shop also sells sandwiches, soups and salads.