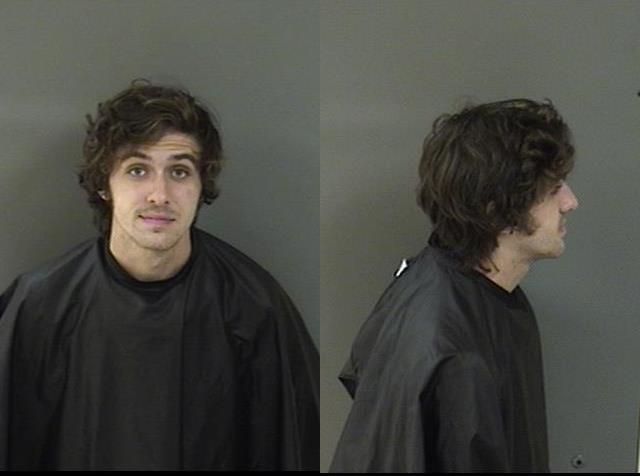 INDIAN RIVER COUNTY — A 21-year-old Oklahoma fugitive accused of burglarizing a local woman's vehicle was arrested after the woman's boyfriend helped lead deputies near the man's location, Indian River County deputies said.
Braxton Joseph Kloehr, who told deputies he was homeless, was charged with auto burglary, burglary of an occupied dwelling and fugitive from justice. He is being held at the Indian River County Jail without bond.
Deputies responded to the scene shortly before 4 a.m. Wednesday at a home in the 1500 block of Par Court, south of State Road 60 in Indian River County. Deputies spoke with a woman who told them she walked outside to her garage to throw away an air conditioning filter earlier that morning.
When she got to the garage, she saw a man wearing a white hoodie and tan cut-offs rummaging through her white Volkswagen. The woman said when she screamed "Help," the man ran on foot, according to deputies.
No items were missing from the woman's vehicle.
The woman's boyfriend flagged down a deputy in the 1500 block of 79th Avenue, which is where the deputy found a man matching the suspect's description. The man, later identified as Kloehr, was taken into custody.
Kloehr told deputies he was never inside the woman's vehicle and that he was walking around because he couldn't sleep. He also told deputies he had just moved to Florida from Tulsa, Okla.
Kloehr was arrested and taken to the county jail for booking. Deputies later learned Kloehr has an active warrant for his arrest from the Tulsa County Sheriff's Office.