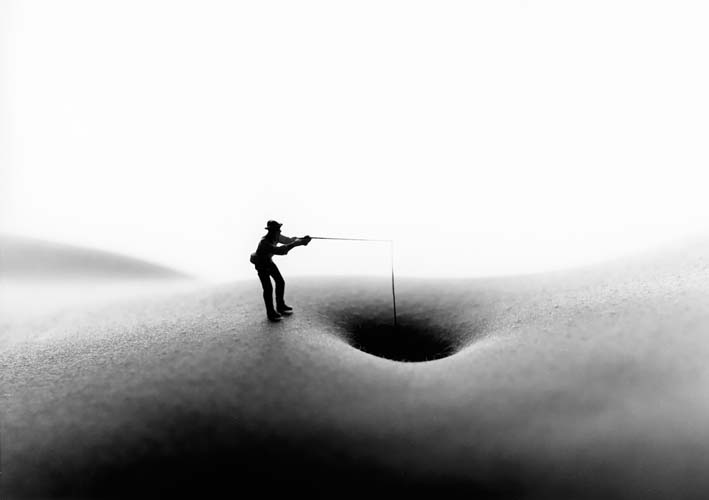 Opera lovers, wait no longer: The Live from Lincoln Center opera season opens this Saturday at the Majestic and AMC theaters in Vero Beach with Bellini's masterpiece "Norma," widely regarded as a leading example of the bel canto genre.

Soprano Sondra Radvanovsky, one of opera's most acclaimed Normas, received critical accolades for her opening night performance, which Washington Post critic Anne Midgette said "offered some magnificent singing in a deeply felt performance that conveyed emotion in the best, which is to say genuine, sense." And the Huffington Post declared, "Ponselle, Milanov, Sutherland, Callas … after last night, Radvanovsky can add her name to the list."
The story is set  in ancient Gaul, under Roman occupation. The Druid high priestess Norma has fallen in love with a Roman official, Pollione, with whom she has secretly borne two children. Norma is also the daughter of the Druids' leader, Oroveso. His followers have gathered in the sacred forest to wait for Norma, who will signal the start of a planned revolt against the Romans.
When the Druids leave, Pollione admits to the centurion Flavio that he's no longer in love with Norma, but has fallen in love with  the young acolyte Adalgisa, one of Norma's temple virgins. Vulture critic Justin Davidson praises mezzo-soprano Joyce DiDonato, in the role of Adalgisa, saying she "sings with exhilarating physicality, loosing vocal lines that spring into the air like great cats." "Norma" provides a breathtaking, not-to-be-missed evening of opera for lovers of bel canto.
An exhibition of works by three local artists will open at the First Presbyterian Church of Vero Beach gallery this Sunday. Art lovers should avail themselves of the opportunity to view the works, enjoy refreshments and chat with the artists: Judy Burgarella, portraits; Fritz Van Eeden, abstracts; and Mary Segal, print-making. You will be glad you did. The free reception is from 3 p.m. to 5 p.m., and the exhibition will be on display through December. This area is rich with excellent artistic talent and these three are among the best.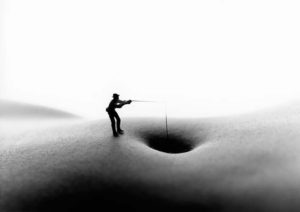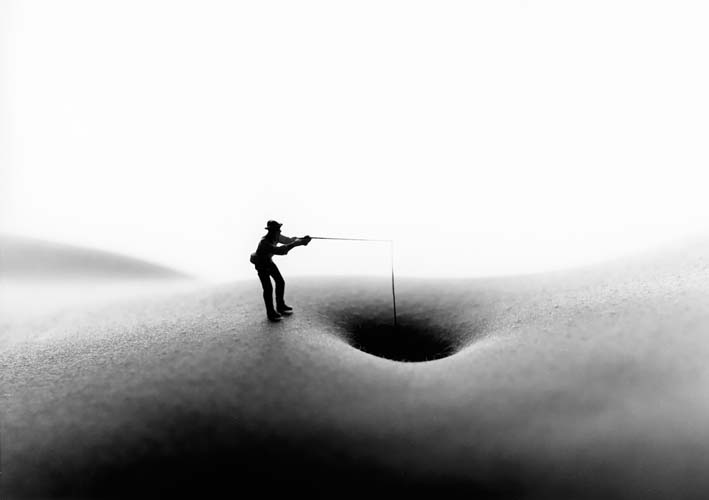 "Bodyscapes: Photography by Allan Teger" is the intriguing exhibit on display at Gallery 14 in Vero Beach during October, Breast Cancer Awareness Month.
The show and sale will benefit Friends in Pink, to help defray the cost of breast cancer treatment for those in need in Indian River County.
A former psychology professor and self-taught photographer, Teger is renowned throughout the country for his award winning photographs, which he stages, with a healthy dose of whimsy, using the body  as a landscape and placing tiny figures and objects thereon.
Teger always emphasizes  that the photos are neither double exposures nor digital manipulations – simply nude bodies with small toys and miniatures set on them, shot in one exposure. You will be surprised at how cleverly Teger has composed his works, and it might even take you a while to realize that ski slope is not what it seems. The Bodyscapes opening will take place this Friday, 5 p.m. to 8 p.m. The works of other Gallery 14 artists will also be on display.