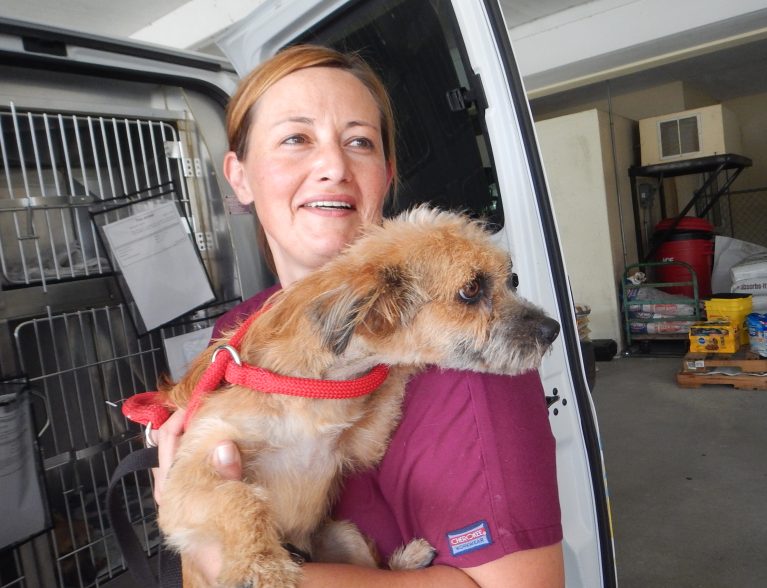 This article has been changed from the original version to say the Humane Society is located in Indian River County.
INDIAN RIVER COUNTY — A grant used to spay or neuter cats and dogs has been given to the Humane Society of Vero Beach & Indian River County.
The Florida Animal Friend grant will allow economically insecure residents living in Fellsmere, Gifford, Wabasso and South County to spay or neuter their pets for one dollar per animal.
The grant, in the amount of $15,540, will be used for 400 cats and 150 dogs and the program is funded through Aug. 31, 2018.
Spaying and neutering are methods used to prevent animals from reproducing by removing their sexual organs. Male dogs and cats are generally neutered and the female dogs and cats are spayed, said agency Director of Development Sara Smith.
"Providing high-quality, high-volume sterilization is the most important component for combating animal cruelty and neglect," Smith said. "Thanks to the Florida Animal Friend grant, we'll be able to target the areas where we receive the greatest number of surrendered and stray animals."
This is the third time the agency has been a recipient of the Florida Animal Friend grant, which earns funding from the sale of specialty license plates that promote spay or neuter services. Twenty-five dollars from each license plate goes directly to funding free or low-cost animal sterilization programs provided by Florida animal organizations.
For 2017, the local humane society was one of 28 programs to receive financial support.
For more information about the Florida Animal Friend License Plate program or to learn how to purchase a specialty license plate, visit floridaanimalfriend.org or call (813) 968-4364.
The Humane Society of Vero Beach & Indian River County is located at 6230 77th Street in Indian River County.