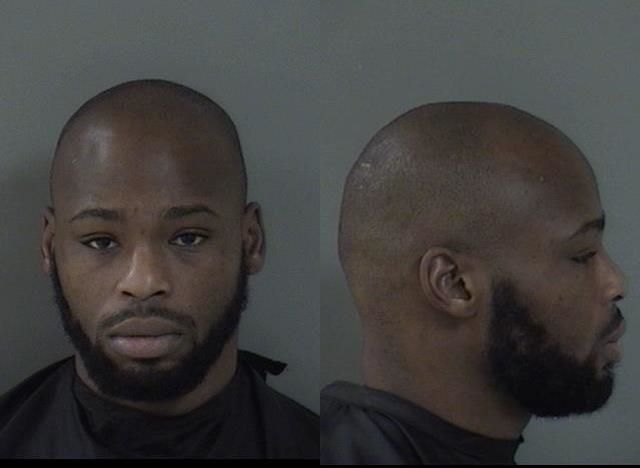 VERO BEACH — A 30-year-old man was arrested for a January incident where he fired several shots at another man, leaving a gunshot wound in the man's back.
Christopher Deshaun O'Neal, of the 4500 block of 33rd Avenue, Vero Beach, was charged with attempted murder and possession of a firearm by a convicted felon. He is being held at the Indian River County Jail on $175,000 bond.
O'Neal has a history of previous convictions, including a 2010 conviction of aggravated assault with a deadly weapon.
Deputies responded to the shooting at 8:30 a.m. Jan. 18 at Guy Colley Grocery store, 4426 33rd Ave., Vero Beach. Then, deputies spoke with the victim at the Indian River Medical Center, who told them a man later identified as O'Neal shot him in the back with a firearm.
The victim told deputies he was driving around earlier that day with his friend when he saw O'Neal standing outside of his home. The victim said he asked O'Neal "Do you know me?" and O'Neal replied "Yes, I've seen you somewhere."
The victim then told O'Neal, "I need to talk to you. I'll be right back." When the victim continued driving southbound on 33rd Avenue, O'Neal got into a blue 4-door car, deputies said.
When the victim approached the Guy Colley Grocery store, O'Neal drove his car towards the victim's car.
O'Neal turned his car to block the victim from driving forward. As the victim tried to drive around O'Neal's car, O'Neal got out of his car, walked up to the victim's driver's side door and tried to open it.
When the victim looked out of the window, he could see O'Neal was holding a black pistol beside his leg. The victim then drove away and O'Neal fired several shots at the car. One of the bullets hit the victim in the back.
The victim drove himself to the Indian River Medical Center, where he was treated for his injuries. O'Neal was arrested on a warrant Wednesday and taken to the county jail for booking.