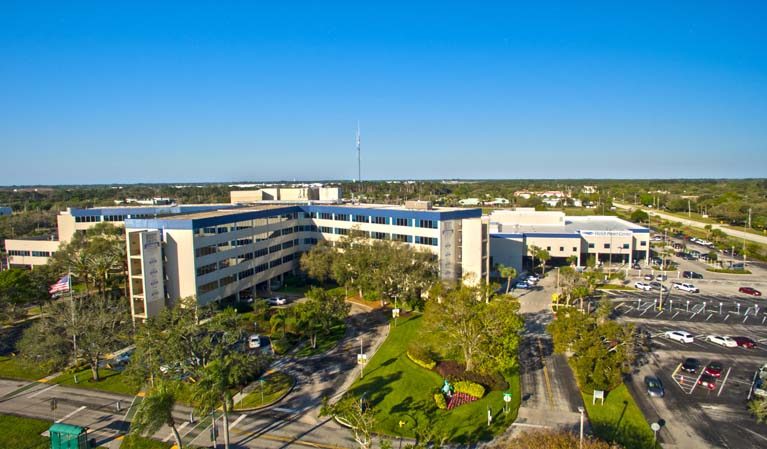 Indian River County's two hospitals kept their heads above water during Hurricane Irma, continuing to admit and treat patients, deliver babies and perform operations while the weather swirled around their buildings.
While Irma's quixotic path baffled the "experts" on the Weather Channel, MSNBC, Fox News, CNN and countless local TV channels across the state, nearly 200 people were able to find their way to the Indian River Medical Center during the days right before, during and after the storm.
Roughly half of them were admitted to the Vero Beach hospital.
That nearly doubled the number of patients already checked-in.
The hospital delivered four babies during the course of the hurricane. One, born at just 32 weeks on Saturday, was promptly transferred to Nemours Children's Hospital in Orlando.
Another expectant mother was brought to the hospital by Vero Fire & Rescue on Sunday – at the very height of the storm – and her baby was born early Monday morning.
The word "operational," which described IRMC's status, was something of a double entendre as at least 13 surgeries were performed at the Vero hospital during the storm, including cardiac, vascular, orthopedic, pediatric, back and urologic procedures.
IRMC doctors Clark Beckett, George Fyffe, David Halie, Mark Malias, Michael Munz, Derek Paul, Marc Rose and Christopher Talley performed the operations while the wind howled and rain poured.
And the hospital's emergency room was even busier.
From Saturday through Monday, some 181 ER patients were seen and almost 100 of those were admitted to the hospital.
Fifty-five physicians and physicians' assistants, 124 registered nurses and nearly 190 additional staff members were on duty throughout Irma and its immediate aftermath.
One of those staff members – IRMC's director of facilities services Matt Depino, the man responsible for keeping the entire 332-bed healthcare facility safe and secure whenever Mother Nature sends life-threatening weather events Vero Beach's way – had his hands full.
The hospital lost power Saturday evening and operated on its emergency generators throughout the storm. Its largest backup generator, a 1,500-kilowatt behemoth, was raised to about 16 feet above sea level and encased in a structure designed to withstand the force of a Category 5 storm just over two years ago and it functioned flawlessly during Irma.
Normal power was restored temporarily on Monday but it promptly went out again so IRMC continued to employ its emergency generators even after full power was restored on Tuesday in order to prevent the possibility of power surges that could have negatively impacted sensitive medical equipment or delicate patient procedures.
It wasn't until Wednesday that IRMC finally shut the generators down and tapped back into its normal power supply.
Meanwhile, 15 miles to the north, Sebastian River Medical Center also remained open and operational "throughout the duration of the storm," according to SRMC president Kelly Enriquez.
Enriquez praised her team for "continuing to deliver high-quality care to everyone who arrived [at SRMC] in need," and took the time to thank "the first responders in the community for their tremendous efforts during this event."