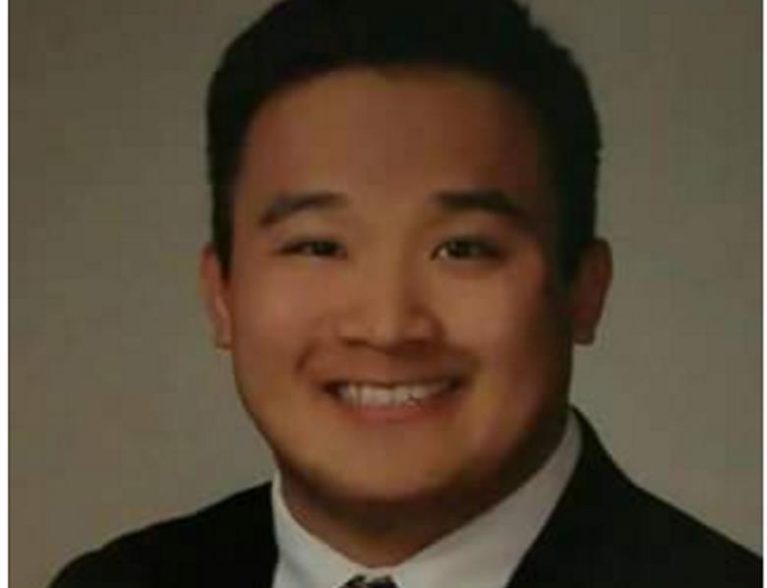 A body was found Tuesday near the area where John Kim went missing a day earlier.  Authorities confirmed late Tuesday it was the body of Kim.
A Facebook page dedicated to searching for the man read, "We are devastated that John's body has been found in the lake near his home. Please pray for his family and friends during this time."
John Mike Kim, 24, of the 6200 block of Arlington Way, Fort Pierce, was last seen about midnight at the gates of Portofino Shores in St. Lucie County, where he lived with his aunt and uncle. He was wearing a Tampa Bay Buccaneers Jameis Winston jersey, khaki pants and loafers.
Shortly before noon Tuesday, a body was found floating in a retention pond near the entrance of the subdivision, according to St. Lucie County Sheriff's Office officials. A sheriff's dive team pulled the body from water.
No signs of foul play have been suspected. The body was taken to the medical examiner's office in Fort Pierce where an autopsy will be performed.
---
Kim was well known to Vero Beach and Indian River County. As a School Board candidate, he ran against eventual winner Tiffany Justice in 2016. He was a member of the Taxpayers' Association of Indian River County.
Kim also was a member of the Vero Beach Planning and Zoning Board. His family owns a produce market in Vero Beach called Young's Market.
Kim attended Saint Edwards High School in Vero Beach and graduated from Florida State University, his friends said.
Tim Zorc, IRC Commissioner, talks about John Kim, who went missing early Monday and was last seen at his home at Portofino Shores in Fort Pierce. A body was found in a pond early Tuesday near the entrance of the complex. Though deputies have not yet ID'd the body, friends and family believe it to be that of John Kim. Here what Zorc has to say about Kim:

Posted by Nick Samuel on Tuesday, September 19, 2017
About 30 people helped search for Kim at the subdivision from 10 p.m. Monday to 2 a.m. Tuesday, said John Kistler, president of the Taxpayers' Association of Indian River County. Kistler, a friend of Kim, said the searchers, including Kim's family, friends and former classmates, split into three groups and looked around the area for Kim.
"This is unnatural behavior for John" Kistler said before Kim's body was found. "He hasn't contacted any of his family or close friends."
The subdivision is west of Turnpike Feeder Road. A heavily wooded area is located just west of the subdivision.
"We need people to come and help search the area, canals, lakes, and the side of the road from the neighborhood to Young's Market," said School Board member Laura Zorc in a Facebook post prior to the body being found.
Kistler said St. Lucie County Sheriff's Office deputies came out to help with the search Monday night.
Kim's vehicle was found at Filthy's Fine Cocktails & Beer in Vero Beach, where he was earlier seen drinking. He had gotten into some type of argument at the bar and a cab was called for him about midnight on Sunday, according to St. Lucie County Sheriff's Office officials.
He left the bar in the cab, which brought him to Portofino Shores. The cab driver and guard gate attendant last saw Kim about 1 a.m. Monday when he got out of the cab and ran into the neighborhood.
His phone showed no calls or texts after 11:45 p.m Sunday, his family and friends said.