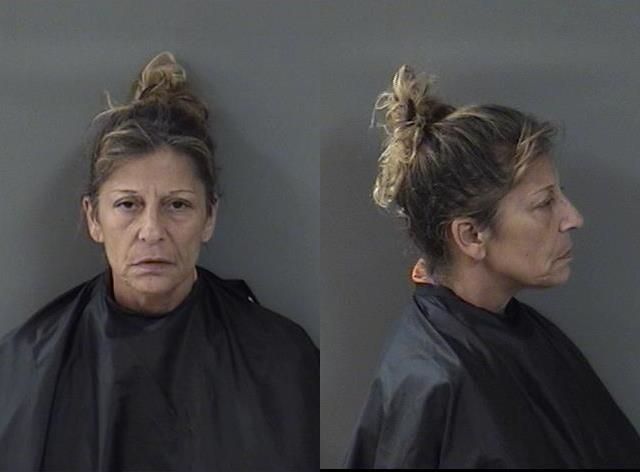 SEBASTIAN — A 57-year-old drunk woman was arrested after she attacked her boyfriend with a hammer and accused him of taking her guitar, police said.
Frances Black, of the 13000 block of U.S. 1, Sebastian, was charged with aggravated battery. She is being held at the Indian River County Jail on $5,000 bond.
Sebastian police responded to the scene shortly after 2 a.m. Sunday in the same block and spoke to the boyfriend, who told them he was hanging out with his friends and his girlfriend, Black, earlier.
The boyfriend told police Black allowed him to play her guitar while everyone was hanging outside his home. When it got late, everyone left, including Black with her guitar.
A short time later, Black, who lives two houses down, came back to the home and started yelling at the boyfriend, accusing him of having her guitar. The boyfriend told police he tried explaining to Black that the guitar was at her home, but said she was too drunk to understand.
Black left the scene, came back with a hammer and hit the boyfriend in the right forearm, the upper left shoulder and the upper back, police said. The boyfriend then grabbed the hammer out of Black's hand and threw it on the ground.
Black ran back to her home, where she was apprehended by police and later admitted the guitar was at her home the entire time. Police saw the three bruises on the boyfriend's body where he was hit and had him treated at the scene by emergency medical services.
Black was taken to the county jail for booking.