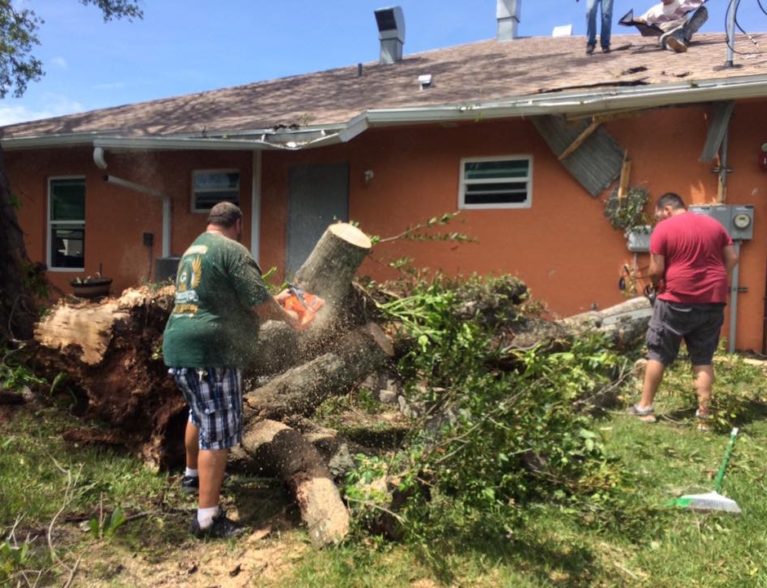 VERO BEACH — A old oak tree split in half and landed on a duplex built for homeless veterans Sunday after being battered by strong wind gusts from Hurricane Irma.
Martin Zickert, past president of the Veterans Council of Indian River County, said the tree fell on the duplex sometime on Sunday night and one of the branches went into one of the veteran's rooms.
"He was watching a movie about atomic bombs and then the tree hits," Zickert said.
Thankfully, no injuries were reported, but there's a hole in the roof. The veterans put a tarp over the roof in the meantime before it gets fixed.
Zickert, who is part of the Next Generation group that consists of Iraq and Afghanistan troop veterans, said those veterans got chainsaws and helped cut down the tree. No help was needed from fire rescue crews.
Only 10 veterans can stay at the duplex at a time in the 1800 block of 38th Place, Vero Beach. The single-story duplex is about a year and a half old and was built by the non-profit Every Dream Has A Price, Inc..
The photos below are provided by Every Dream Has A Price: