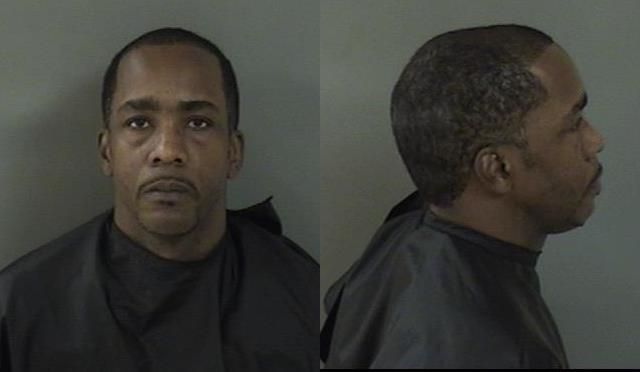 VERO BEACH — A 40-year-old man was arrested after he broke a gas line at a bagel shop where he works.
Andre Jackson, of the 4500 block of 30th Avenue, Vero Beach, was charged with criminal mischief and violation of probation. He is being held at the Indian River County Jail without bond.
Deputies responded to the scene shortly before 1 p.m. Monday at The Original Brooklyn Water Bagel Co. in the 5200 block of U.S. 1, Vero Beach. They spoke with the general manager, who told them her employee, Jackson, broke the gas line on a business kettle Aug. 23, causing $360 in damage.
She told deputies when she got back to the business, she saw on surveillance video Jackson trying to break the gas line on the kettle by kicking it and trying to twist it. The deputy looked at the video and saw what appeared to be Jackson shaking the gas line, kicking it with his foot and making unjust movements with the gas line.
He was looking around nervously to see if anyone was watching him and used a cart to hide himself from co-workers. Jackson then reported the broken kettle to the on-duty manager and said he smelled gas.
When the on-duty manager tried to ignite the pilot light, Jackson walked to the back door away from the area where the light was going to be lit, deputies said.
Deputies spoke with Jackson at his home, where he told them he backed away because he was going outside to smoke a cigarette. But, the video shows Jackson never left the business.
Jackson was apprehended and taken to the county jail for booking.