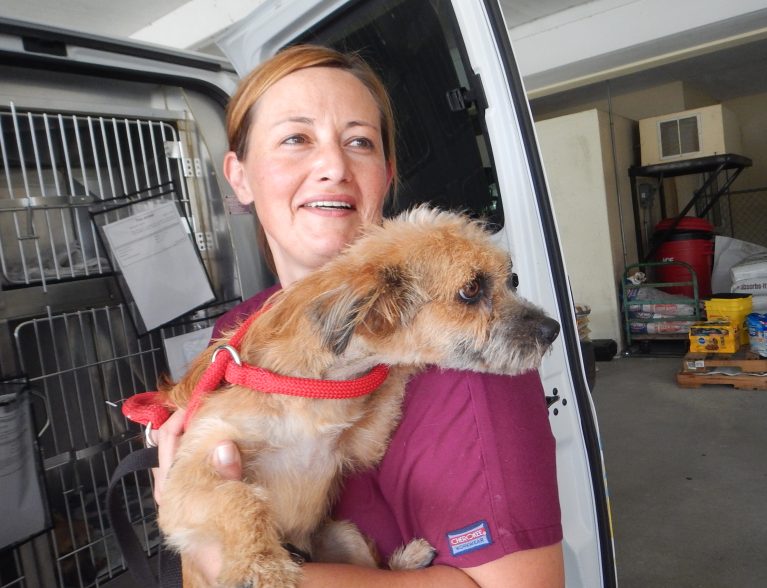 VERO BEACH — A group of mixed-breed dogs rescued from Puerto Rico and brought to Vero Beach might be ready for adoption in just a couple of weeks.
The Humane Society of the United States recently rescued 200 dogs in Puerto Rico that were either stray or abandoned. The agency flew 100 of those dogs to the Fort Lauderdale Executive Airport and the other half to North Carolina.
On Wednesday morning, members from the local humane society picked up 18 of those dogs from the airport and brought them back to the shelter, according to spokeswoman Janet Winikoff. There also were other shelters at the airport that picked up the remaining dogs.
"(Puerto Rico) has a terrible street dog problem where thousands of dogs and cats are homeless," said Winikoff, director of education for the Humane Society of Vero Beach & Indian River County.
Winikoff said the 18 dogs at the humane society still need to be vaccinated, micro-chipped and neutered before they are ready for adoption.
"These dogs come from a very difficult environment," Winikoff said. "We want to give them an opportunity to have fun and relax before they get ready for adoption."
The ages of the dogs were not immediately available.