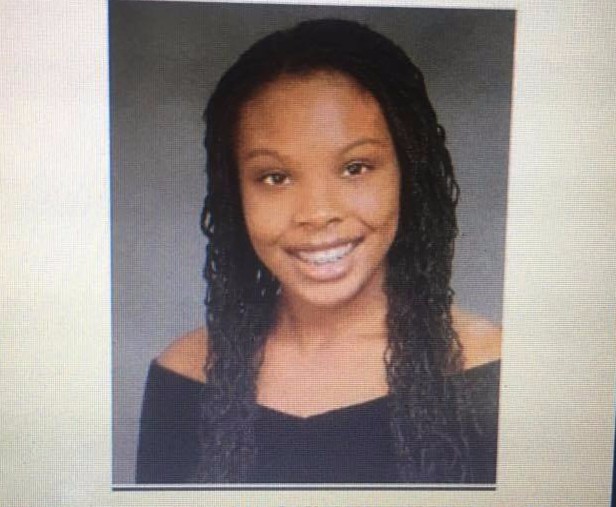 VERO BEACH — A suspect's girlfriend who was shot and killed in a drug raid on a Gifford home March 19 had been hit 10 times by gunfire from deputies, according to an autopsy report.
Alteria Woods was killed by gunfire during the March 19 raid at a home in the 4500 block of 35th Avenue. When deputies arrived, she was lying on a bed with her boyfriend, Andrew Coffee IV, with whom deputies exchanged gunfire during the raid.
The family of Alteria Woods released the details of the report during a news conference at 2 p.m. August 11 at the Indian River County Courthouse. About 20 to 30 people were in attendance, including Alteria Woods' mother Yolanda Woods and her sister Alexus Woods.  The conference was hosted by community activist Michael Marsh, 33.
Community activist Michael Marsh spoke at a news conference Aug. 11 where he revealed a woman who was killed in a drug raid had been shot 10 times by deputies, according to autopsy reports. Autopsy reports show Alteria Woods, killed in the March 19 raid in #Gifford, was shot from her head to the lower legs. She was lying on a bed when she was struck by bullets from deputies, who were exchanging gunfire with her boyfriend, Andrew Coffee IV.

Người đăng: Nick Samuel vào 11 Tháng 8 2017
Coffee IV's grandmother, Vivian Scott, and Yolanda Woods both broke down in tears as Marsh read where Alteria Woods was shot – in the chest, head, right shoulder, right elbow, right upper leg, right thigh, right lower leg, left upper leg, mid thigh and left lower leg.
The 21 page report, compiled by associate medical examiner Linda Rush O'Neil, states Alteria Woods was not pregnant and had no traces of cocaine or marijuana in her system.
Alteria Woods' grandfather, Elder Charlie Jones, and Coffee IV's mother, Towanna Ruffin, also were in attendance.
Yolanda Woods' attorney, Richard Lee Allen Jr, said a lawsuit hasn't been filed yet, but is a possibility.