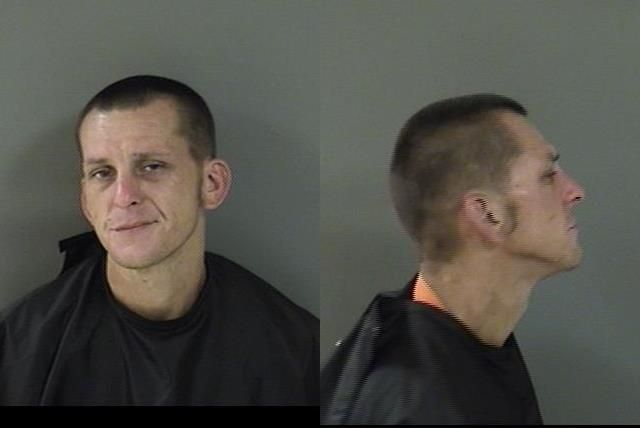 VERO BEACH — A man with 22 prior arrests was arrested for a 23rd time after he tried to break into another man's truck, according to an Indian River County Sheriff's Office arrest report.
Derek Adam McKemy, 33, of the 1200 block of 27th Avenue, Vero Beach, was charged with loitering and prowling. He is being held at the Indian River County Jail on $500 bond, according to the Sheriff's Office.
McKemy's 22 prior arrests date back to 2005 and include charges of home invasion-robbery, aggravated assault with a deadly weapon, shoot or throw deadly missile, possession of cocaine and more.
Deputies responded to an attempted auto burglary call shortly after 4 a.m. Wednesday in the 700 block of 17th Lane Southwest, Vero Beach, the report states. They spoke with a man who said he was awakened by the alarm going off on his truck.
The truck was parked in the man's driveway. The man told deputies when he walked outside his home, he saw another man, later identified as McKemy, wearing all dark clothing walking westbound on 17th Lane Southwest away from the home.
He said he yelled at McKemy "I saw you (expletive) breaking into my truck," and McKemy yelled back "I don't know what you're talking about dude."
Deputies canvassed the area and saw McKemy walking westbound in the 1400 block of 17th Place Southwest, the report states. McKemy, who was wearing dark blue pants, a black t-shirt, grey tank top and dark colored shoes, was heavily sweating.
When deputies told McKemy the reason why they stopped him, he began acting erratic and nervous, the report states. He told deputies he was walking from Dixie Heights and was headed to an unknown location in Oslo Park.
Deputies took McKemy back to the man's residence and the man positively identified McKemy as the man who tried to break into his truck, the report states. McKemy then was arrested and taken to the county jail for booking.