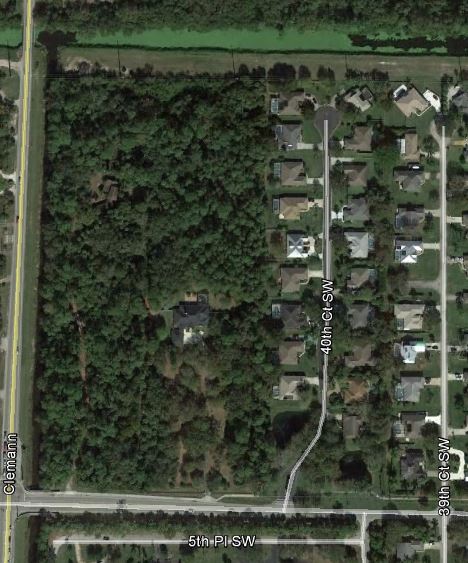 TREASURE COAST — The Florida Forest Service plans to participate in three mitigation projects starting next week to lower the risk of wildfires along the Treasure Coast, a news release stated.
All three projects, spread across the three counties, aim to destroy highly flammable vegetation on three large parcels of land.
The project in Vero Beach will focus on mowing, chopping and burning 10 acres of private land that surround 10 homes, the release states. That project is expected to start July 17 near 43rd Avenue and 40th Court Southwest.
"This will reduce future fire intensity and improve firefighter access," Forest Service Area Supervisor Trevor Taylor said in a news release. "Once the fuel levels are at a manageable level, a prescribed fire plan will be made to burn off the debris on the forest floor."
This process helps prevent neighborhoods from being threatened by wildfires for up to five years, Taylor said.
The other projects in Martin and St. Lucie counties also are expected to begin this month.
On July 10, Forest Service firefighters will work with the City of Port St. Lucie and the Savannas Preserve State Park to mow, chop and burn 40 acres of overgrown vegetation that surround homes near Lyngate Park off Veterans Memorial Parkway, just west of U.S. 1, the release states.
Sometime around July 24, the firefighters will work with a scout reservation in Hobe Sound to mow, chop and burn 180 acres inside a campsite south of Jonathan Dickinson State Park, near Southeast North Passage Way, the release states. The heavily wooded area surrounds several summer camps and and two neighborhoods.