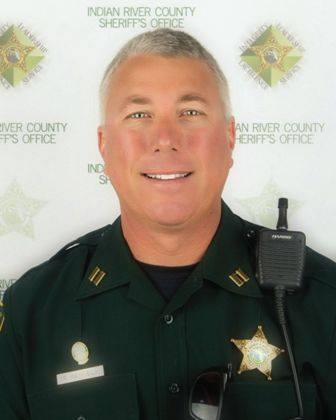 INDIAN RIVER COUNTY — Deputies mourn the loss of one of their own who passed away in his sleep.
Indian River County Sheriff's Captain Ryan Haffield, 44, died overnight Tuesday, according to the Sheriff's Office. His address was not immediately available.
"He was a great man," Sheriff Deryl Loar said. "He was preparing for the IRONMAN Triathlon."
The official cause of death has not been released, deputies said.
Haffield leaves behind a wife and four kids, deputies said. He has worked for the Sheriff's Office for more than 18 years, most recently in the corrections division.
"Thank you for your service, Captain Haffield," the Sheriff's Office stated in a Facebook post. "You will be missed."
Haffield is the second law enforcement officer with Sheriff's Office who passed away this year. In February, deputy Garry Chambliss was killed after being struck by a stray bullet in Gifford.