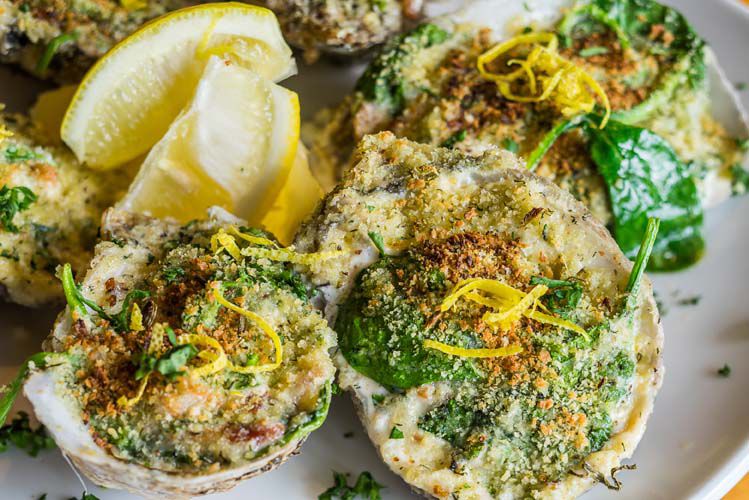 If you are craving the perfect onion crusted grouper, you can either make the trek to Las Salvias, a hillside community overlooking Lake Chapala in the Mexican state of Jalisco, or you can pay a visit to the somewhat closer Islands Fish Grill in Indialantic.
Either way, you will have an opportunity to enjoy the pièce de résistance of chef Ian Greenwood, a serial restaurateur – now semi-retired in Mexico – who introduced onion crusted grouper to Vero Beach and later the Melbourne area some three decades ago.
Ian, one of our all-time favorite chefs, launched a number of memorable restaurants in Vero – starting with the Black Pearl and culminating in the French Quarter – before decamping to Mexico, where he now offers locally acclaimed private cooking classes in the kitchen of his home.
Two decades ago, while waiting out a Vero non-compete, he also launched the Islands Fish Grill in Indialantic.
Two families have owned the Islands Fish Grill since Greenwood sold it and returned to Vero. While some things have changed over the years, the one constant is that both owners have kept onion crusted grouper – just the way Ian made it – as the restaurant's "signature dish."
Smart move. Partly as a result of that shrewd decision, the Island Fish Grill remains as packed on most nights as it was when Ian owned it.
On a recent visit, the first since the Lori and John Williams took charge a couple of years ago, our party of three was ushered to a comfortable table in the front section, and a very pleasant server, Nikki, took our order for a modest bottle of chardonnay ($35).
For starters on this evening, our companion and I each ordered the Islands' house salad ($3.95) and my husband decided to start with the Caesar salad ($3.95). All the salads had tasty dressings.
Then for entrées, my husband quickly volunteered to be the one to try the onion-crusted grouper ($27.95), so I ordered the cobia special ($29.95), and our companion opted for the crab and shrimp over penne pasta ($21.95).
The grouper was a beautiful piece of fish, moist and flaky with a crispy onion crust. It was served with a caramelized citrus glaze – just as my husband remembered it – and was accompanied by mashed potato and fried spinach. Perfect.
But the pesto grilled cobia special might have been even better. The gorgeous cobia filet was served over tomato rice pilaf with roasted asparagus and finished with a balsamic drizzle. A fabulous dish. And our companion's crab and shrimp dish featured a half dozen beautiful jumbo shrimp, with the pasta cooked al dente.
For dessert, we had a slice of a very smooth lime pie ($6) that could have been a bit tarter, and a spectacular dish called a triple chocolate island ($8.99) – two miniature chocolate cakes served warm with vanilla ice cream. A very nice ending to the meal.
All in all, Ian's old restaurant seemed to be doing pretty well with its latest owners – pretty near full on a Wednesday night is not too shabby – and dining there brought back memories of nights at the old Black Pearl.
We asked our server what percentage of diners order the onion crusted grouper, and she ventured more than half. Not hard to understand.
I keep thinking of looking up Ian in Las Salvias. I still have some tickets for private cooking classes that I was given before the 2004 hurricanes, and he left Vero before I got a chance to use them. But in the meantime, if you were an Ian Greenwood fan – or if you simply like excellent seafood – the Islands Fish Grill is an excellent and much closer option.
I welcome your comments, and encourage you to send feedback to me at [email protected]
The reviewer dines anonymously at restaurants at the expense of Vero Beach 32963.