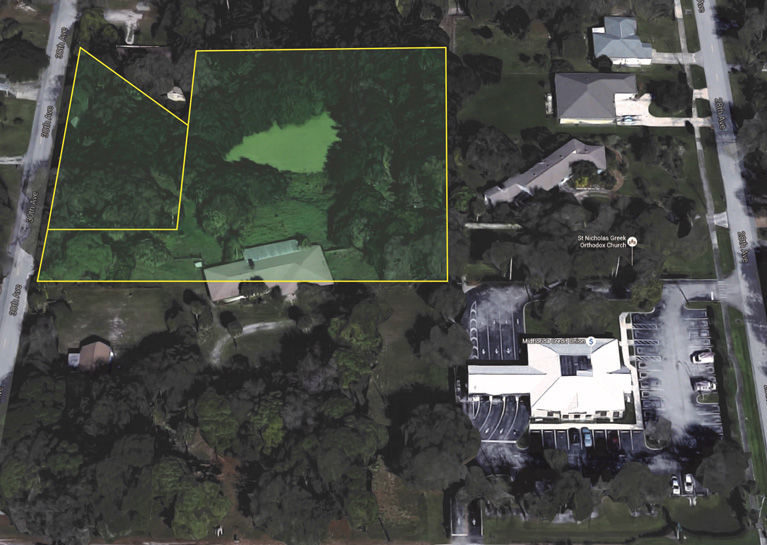 It has taken years, but the old Sturgis property on State Road 60 just west of the 27th Avenue intersection is poised to be sold and redeveloped for an office or medical building that will sit within the Vero Beach city limits.
The Sturgis family, which owns the Sturgis Lumber business on U.S. 1 north of Vero, is selling the 4.2-acre site after an old family home on the property was demolished.
Representatives for the family are re-platting the property for commercial and residential use. Four existing parcels that make up the acreage are being reconfigured to three. One parcel of a little more than 2 acres fronting SR-60 will be used for medical or other professional offices, while the rear two estate lots of about an acre each will be developed for residential use, said Carl Sciara, a commercial broker with Dale Sorensen Real Estate who is handling the land deal.
The 2.07-acre front parcel has about 320 feet of frontage on SR-60, Sciara said. It's between 29th Avenue and 30th Avenue next to the Mid-Florida Credit Union.
Two prospective buyers have looked at the land so far: one was a doctor looking to build a medical building for his own practice; the other was a developer with an office condo concept.
"It will be an end up being some sort of office or medical use," Sciara said. "What we're finding is that interest is coming from people who want to be an owner-user and not a speculator."
Zoning restrictions prohibit retail development on the site.
Sciara said the one-acre lots behind the commercial part of the project would be among the bigger individual residential lots in the city.
Each one-acre lot is priced at $125,000, he said. The land is inside the city borders and would have access to city utility service. There would have to be new utility hook-ups.
Sciara expects the surveying and re-plating process to be complete within the next 30 days.
In the meantime, the election season is making it harder for longtime the Vero broker to draw attention to the land. He has a real estate sign in front of the property, but it's getting drowned out by a sea of political signs, in the runup to the Aug. 30 Republican primary.
"Some of the candidates have three or four of the same signs," Sciara lamented.