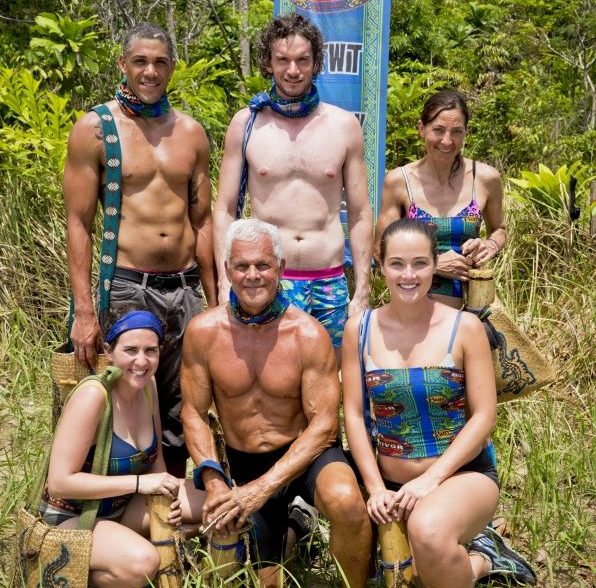 VERO BEACH — A Vero Beach man will be trying to "Outwit, Outplay, and Outlast" 17 other contestants on the shows 32nd season.
Joseph Del Campo, 72, will be competing in "Survivor: Kaoh Rong – Brains vs. Brawn vs. Beauty."
Del Campo is on the Brains Tribe called Chan Loh.
This season brings back a familiar construct of "Beauty vs. Brains vs. Brawn." The newest installment was filmed in Koh Rong, Cambodia.
Del Campo is a former FBI Agent that is inspired by St. Judes Children's Research Hospital. His hobbies include classic car restoration, hiking, and backpacking in the mountains.
One aspect that might get him in trouble on the show is his pet peeve of "people who whine." Any fan of the show knows that this sometimes happens.
"(This is) the most punishing season in Survivor history," said host Jeff Probst. One evacuation was shown in the preview.
Campo describes himself as tenacious, daring, and vigilant.
In his profile he said he'd like a "comfortable chair, nice to sit down and rest, and an iPod with earphones to play my favorite music, 'The Art of War' by Sun Tzu." He compares himself to fellow contestant Tom Westman.
FROM HIS PROFILE – Reason for Being on SURVIVOR: At my age, I have the mental and physical fortitude to successfully compete for 39 days in whatever challenges I face, in addition to establishing and maintaining successful interpersonal connections with other tribal members. It's all about the adventure, going to faraway exotic places and living in the mud. Why You Think You'll "Survive" SURVIVOR: I have the ability to build an "A" frame or a similar shelter with an elevated sleeping platform. I can start a fire with bamboo friction or eyeglass lenses, and prepare meals for fellow tribemates.
"I've trained all my adult life for an ultimate challenge. This is it!" said Campo of why he will be the sole Survivor.
The first show will be Feb. 17 at 8 p.m. on CBS.