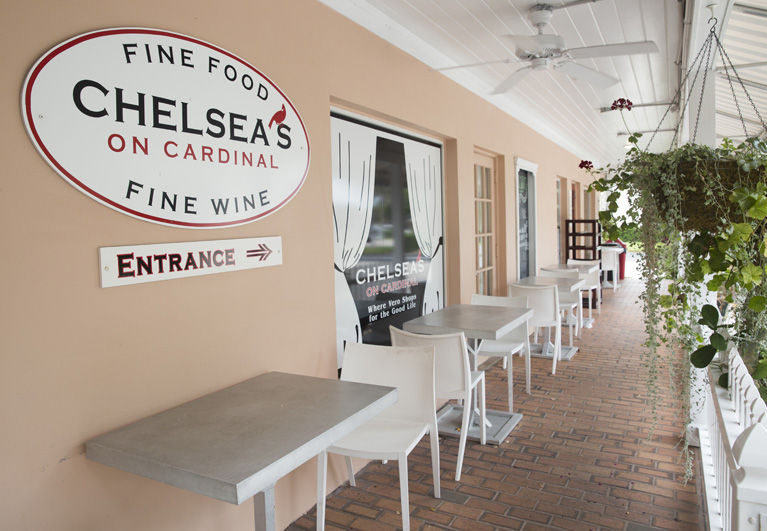 VERO BEACH — Chelsea's on Cardinal, one of the island's earliest gourmet markets, has changed hands again. Christian Bordoli, son of Dario and Diana Bordoli, the owners of Trattoria Dario, has bought the shop from David Busch. The two have been talking over the past couple of months and closed on the first of June.
"It seemed to come together very quickly," says Diana Bordoli.
"I'm thrilled and it's very exciting to have my name on all the papers," says Christian Bordoli, 23. "But this is very much a family affair."
Bordoli, a recent graduate of American University in Washington DC, worked in restaurants there and at his family's former restaurant, Mangrove Mattie's in Fort Pierce. He has been managing Trattoria Dario for the past year.
"He's been phenomenal," says his mom. "He's got his hands in everything. He's got the energy we don't have."
Christian and his father left this week on a two-week trip to Italy, intending to scour the markets there for products and ideas for Chelsea's.
Bordoli wants to work on adding a café to the premises and hopes to extend hours both in the mornings and evenings, possibly being open from 7 a.m. to 7 p.m. "We'd like to start opening up on Sundays," he says.
"He's not going to take away anything anybody loves," says Diana Bordoli. She says the staff is expected to remain in place, including the chef, Michael Chandler.
"We don't plan to make any changes. We're very happy with David's people."
Busch owned the business only two years, buying it from longtime owner Scanlan Buckley who ran it for 17 years.
Busch moved to Vero in 1984 from St. Louis, Mo., with his parents Peter and Joan Busch and five siblings. They are part of the large beer industry family, Anheuser-Busch.
Christian is one of six Bordoli brothers. Another brother, Alessandro, is returning home from Asia where he became ill after delivering scholarships to five girls in Kashmir, money raised by the brothers' non-profit, Education:Access.
"He's going to fully recover," says Christian.
Christian also says he's going to continue to have a hand in running the trattoria.
"We may eventually end up cross-marketing the two," he says. "We've done a little bit of lunch at the restaurant but it hasn't really caught on."