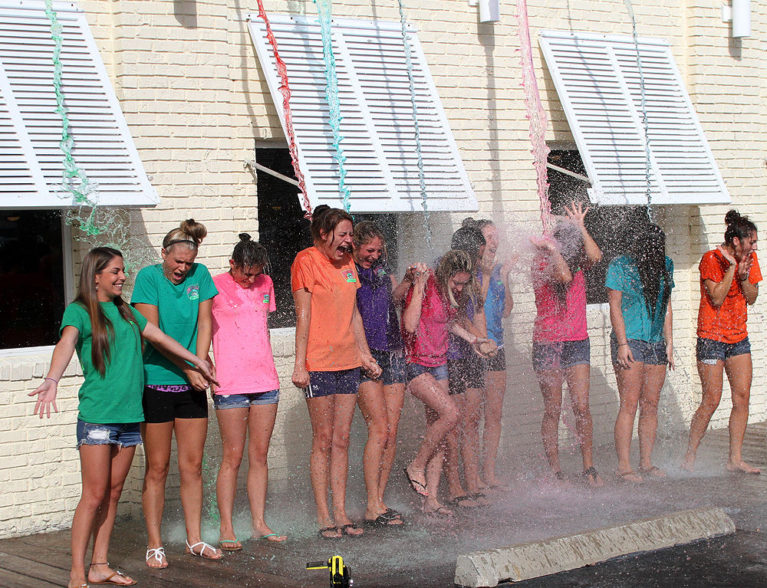 Oh 2014, you gave us some exciting memories ranging from bitterly cold weather in January to wet weather ending the Sebastian Clambake Festival.
Looking back, one of the biggest thrills has to be covering the Blue Angels. Partly because they gave my daughter a love of planes. To this day she stops and looks up every time she sees one. I would have thought she'd get her fill with them flying over our home, but the interest never faded.
Another notable moment was the Mr. Manatee's ALS Ice Bucket Challenge. That was a craze of 2014, but they took the "visual cake" when they added dye to the water.
Here's to 2015 – my the random pixels keep coming in every size and shape of memorable moments.