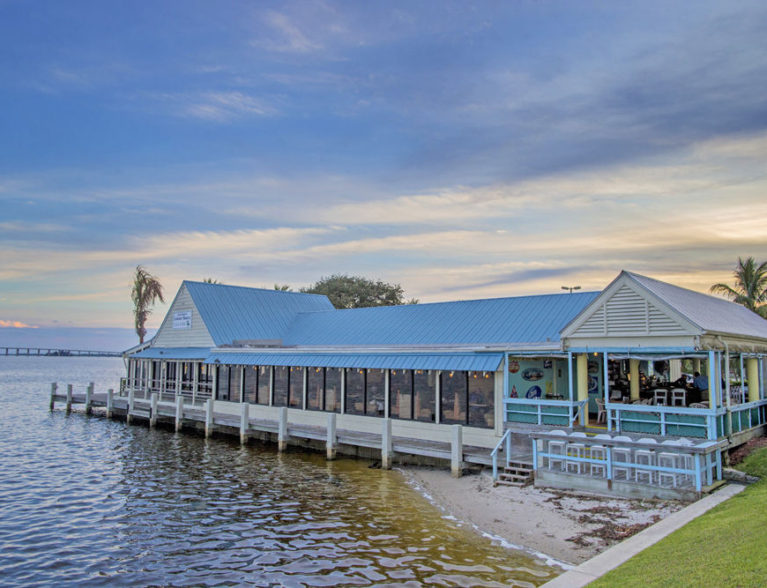 VERO BEACH — A granddaddy of Vero riverfront dining, Jack Baker's Lobster Shanty, is closing Sunday after 36 years.
Given its prime location, at the end of Royal Palm Pointe, it seemed only a matter of time before developers got their claws on the property. The restaurant has stunning lagoon views from booths along two walls and its patio is smack on the river.
According to a manager with Chefs International, the restaurant wasn't on the market, but the New Jersey-based parent company got an offer for the Vero Lobster Shanty it couldn't refuse.
The seafood restaurant has kept its regulars happy with baskets of warm corn fritters and bowls of cole slaw, a salad bar, $5 cocktails and $18 lobsters.
Some diners came two or three times a week, says area supervisor Frank Koch, who lives in Sebastian.
Koch, who arrived in 2006 from the parent company's Point Pleasant, NJ, restaurants, spends 95 percent of his work week at the 170-seat Vero location, while keeping an eye on Mr. Manatee's across the street, which it bought from Craig Long in 2002, and another Lobster Shanty in Cocoa Beach.
There are no plans to close either of those locations, though Koch says Vero was always the most profitable.
Koch says employees, some of whom have worked there 20 years, are finding work elsewhere, including within the company.
"They're going to be great," says Koch. "Chefs International is going to take care of them. We love our staff, past and present."
Koch says many of those employees kicked in to help during the 2004 hurricanes, when the restaurant's "entire floor cracked toward the river and the water was lapping at the kitchen doors," says Koch.
Gift certificates can be used until the 26th, and afterwards, at Mr. Manatee's, Koch says.
In its heyday in the 1980s, there were nine Jack Baker locations in the state, including one in Jensen Beach, one in Titusville and others on Florida's west coast, Koch says.
Baker retired in 1988, turning the business over to his son-in-law. The Lombardi brothers, who already had interests in other restaurant operations, bought out the publicly held Chefs International in 1999.
Currently the company has 10 restaurants, all on the Jersey Shore except for the Vero and Cocoa locations.
Koch answers to Bob Cooper, the corporate CEO who once lived in Vero, working as assistant manager, then general manager of the Lobster Shanty here, and eventually area supervisor.
"He has a lot of friends here," says Koch.