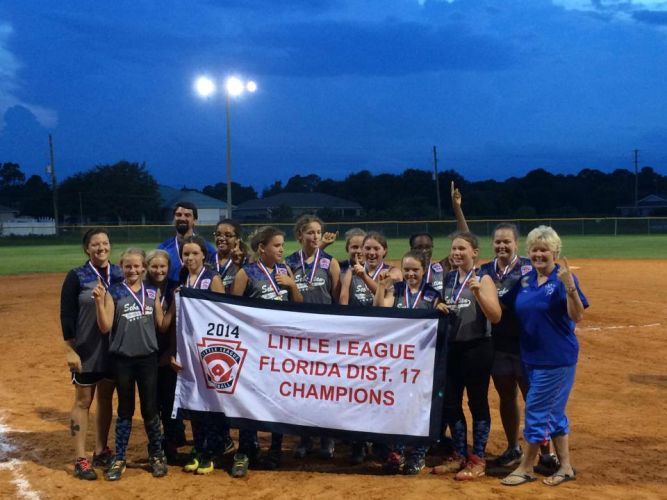 For the first time in at least eight years, the Sebastian River Area Little League All Star Major Softball girls won the District 17 Tournament of Champions, beating the Fort Pierce All Stars in a triple header, 19-9, 7-8 and 15-3 at the Barber Street Sports Complex July 2.
Softball Director Melissa Haywood says the girls, 11- and 12-year-olds, will travel to West Melbourne July 12 for the Sectionals.
If they emerge victorious there, they'll head to Clearwater for the State competition. Team Manager is Kevin Keeton; Shannon Kennedy and Sylvia Root are the coaches.
The All-Star teams are made up of the top players from each of the regular season teams.