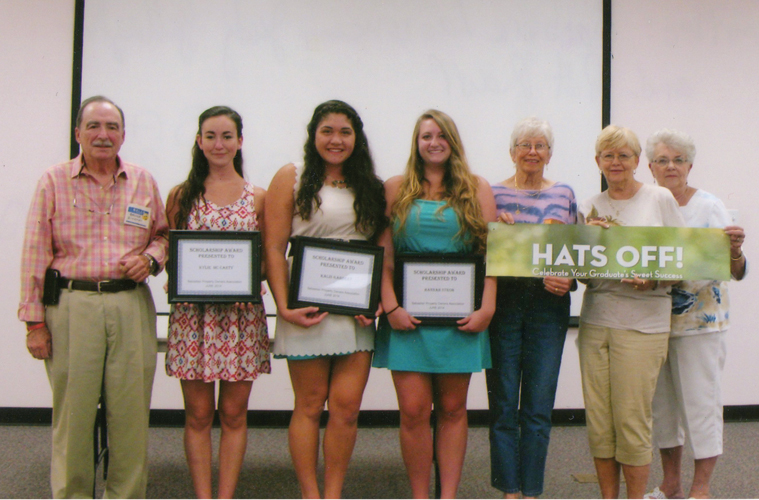 Three Sebastian River High School students received $500 scholarships from the Sebastian Property Owners Association during the group's final meeting of the year.
Hannah Stroth, Kalin Gabbert and Kylie McCarthy were chosen from among several applications, having displayed academic excellence and involvement in school and community activities.
Stroth plans to seek a degree in the field of law; Gabbert in mechanical engineering; and McCarthy in engineering.
The SPOA is involved in many community volunteer activities, including the Sebastian Clambake, the Relay for Life, the Christmas Parade and the Friends of St. Sebastian annual river clean-up.
All Sebastian property owners are welcome to attend the SPOA meetings, every first Monday of the month, 7 p.m., in the North County Library, September to June. Each meeting features a guest speaker, and offers refreshments.
For further information, contact Theresa Schearer at 772-913-0708.