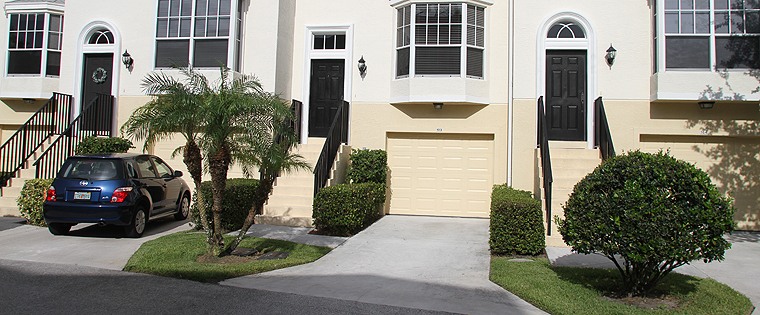 VERO BEACH — Michael Jones is being charged with murder in the first degree for the death of his girlfriend, Diana Duve, after an autopsy returned her cause of death as homicide by manual strangulation with secondary blunt force trauma.
The autopsy also showed several strikes about her face and body.
"This is a tragic case of dating and domestic violence by an insecure, cowardly individual who felt the need to control his relationship with Diana Duve by way of verbal and physical abuse,"  Vero Beach Chief of Police David Currey said.
According to Currey, the murder likely took place at Jones' home at 103 Carolina Trace in Vero Beach in the early morning hours on Friday, June 20.
Jones and Duve were seen leaving What-A-Tavern bar together at 1:15 a.m. on Friday, June 20. Duve's mother, Lena Andrews, received a text message at 1:45 a.m. from Duve's phone that said she would not be coming home that night.
Duve lived with her parents at the time, after moving out of Jones' Carolina Trace apartment earlier in June.
Authorities believe the text message was sent by Duve as at least part of it was written in Russian, a common trend in the text messages between Duve and her mother who are both originally from Moldova.
According to Currey, video surveillance evidence shows Jones being dropped off at What-A-Tavern bar around Noon Friday to pick up his own car, which had been left there the night before. Then Jones went to PNC Bank in Vero Beach, his place of employment, to withdraw money and notify his employer that he was taking vacation immediately.
Currey said an interview with Jones' neighbor revealed Jones had been seen leaving his home in a black, Nissan Altima at approximately 6 a.m. Saturday morning.
A taxi driver reported he had given Jones a ride from Melbourne back to an address near the Carolina Trace complex and saw him enter a gold-colored Honda. Currey said a gold Honda Accord belonging to Jones has since been impounded.
Police located Duve's Nissan Altima in the parking lot of a commercial shopping area off Babcock Street in Melbourne at approximately 4:30 a.m. on Monday.
According to the medical examiner's report, by the time her body was discovered on Monday, Duve had likely been deceased for two to three days, placing her time of death sometime early Friday morning.
Currey did not speak about any evidence found at Jones' home accept to say there was more evidence pointing to the murder taking place at the residence.
Jones was found and arrested at a Hampton Inn in Fort Pierce at approximately midnight on Monday morning. At that time, he was charged with violation of probation connected to a stalking crime he had been convicted of in 2012 in Broward County.
"Quite frankly, Michael David Jones disgusts me," Currey said. "He is simply a predator wearing sheep's clothing."
Jones' probation was transferred to Indian River County when he accepted a job with PNC bank in wealth management. His contract was for five years with the bank, of which he has worked approximately one year, according to an account given to police by Duve's parents.
According to Currey, Jones paid for four nights at the Hampton Inn in Fort Pierce and instructed the front desk clerk not to give out any information about his whereabouts. Jones had also purchased a TracFone, according to Currey, which would be untraceable. However, it was the use of his own cell phone that led police via ping technology to the Altima's location in Melbourne and Jones' location in Fort Pierce.
Duve's cell phone and purse have yet to be recovered.
Police are serving Jones with the first degree murder charge Wednesday evening. He is expected appear before the court Thursday morning in St. Lucie County before being transferred to the Indian River County Jail.
Currey recounted an incident almost two months prior when police responded to Jones's home at 103 Carolina Trace in reference to a disturbance reported by a neighbor. That disturbance involved Jones and Duve, who was living there at the time.
Currey said police questioned both Jones and Duve, but Duve left claiming there was no issue to report.
During the investigation into her murder, multiple friends of Duve reported that Duve told them, police "may have saved [her] life" in regards to the April 30 incident, according to Currey.